Life and the Arts
A reflection on life and the arts from a progressive perspective. Here you will find social commentary on movies, the performing arts, issues of cultural significance and life in general.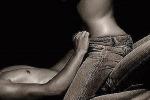 Jane Duncan - Any sensible person who has seen the film 'Of Good Report' will be scoffing at the Film and Publications Board's effective banning of the film on the grounds of child pornography. The film narrates the descent of its main protagonist, a school teacher, into madness, leading to his murdering three of the four main female characters. The scenes depicting the teacher having sex with one of his pupils is descriptive, but by no means explicit, which makes the accusation of child porn...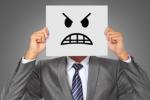 Liz Langley - I'm late for one of my jobs and after noting my empty gas tank and fighting with a broken car door, I pray to a god I don't believe in to get me through the first traffic light, which is the longest light on the earth. Children have been conceived, born, and taught to read while waiting for it to turn green. I need to breeze through it. Of course, this means some pinhead not only cuts me off but then pokes along in front of me at 10mph, assuring that we'll both be sitting...
Roman Krznaric - The idea of fulfilling work—a job that reflects our passions, talents and values—is a modern invention. Open Dr. Johnson's celebrated Dictionary, published in 1755, and the word "fulfilment" doesn't even appear. But today our expectations are higher, which helps explain why job satisfaction has declined to a record low of 47 percent in the U.S., and is even lower in Europe. If you count yourself amongst those who are unhappy in their job, or at least have that...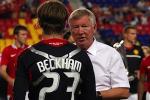 Ian Sinclair - As the UK's unofficial national sport and with the season running for nine months a year it often seems like it's impossible to escape from football. It's the default conversation topic from the office to the barbershop; the latest Premier League happenings round off television news broadcasts and large portions of our newspapers are dedicated to reporting and discussing every minute detail of 'the beautiful game'. This cultural supremacy has been demonstrated by...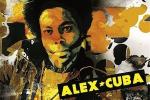 Tom Astley - With a worn nylon-string guitar cradled in his arms, and a weary kind of smile on his face, Ricardo laments the state of contemporary Cuban music making in surprisingly bleak terms. He's a professional rock musician; a graduate of the prestigious Havana Institute of Arts, a gigging guitarist, a man who has made a career from popular music that, if not always well-paid, is at least regarded in Cuba as a respectable profession; a Cuban profession, even. Defining a national...
Pepe Escobar - Even in his wild, stoned to death, easy rider cuckoo times, Jack Nicholson would never have imagined he would one day tag team with the First Lady of the United States to present an Oscar for Best Picture. This is more Hunter S. Thompson than Academy territory - and hardly presidential. But it did - beautifully - make the point about the marriage between Washington and Hollywood. If George Clooney marries Sudan (but not Palestine), why not Jack schmoozing with Michelle? What next? Obama...