December 2014
Visit the archives.

The place that travel writer Pico Iyer would most like to go? Nowhere. In a counter-intuitive and lyrical meditation, Iyer takes a look at the incredible insight that comes with taking time for stillness. In our world of constant movement and distraction, he teases out strategies we all can use to take back a few minutes out of every day, or a few days out of every season. It's the talk for anyone who feels overwhelmed by the demands of our world. It's the perfect talk to...

Richard Pithouse - For some time now much of the left has either been alienated from actually existing popular mobilisation or unable to make and sustain productive connections with it. But the emergence of new forces to the left of the ANC, forces with money, a national reach, easy access to the media and, in the case of NUMSA, an established and organised membership, is generating fresh optimism. However, the old fantasy that history will, in time, reward radical patience sometimes functions to prevent...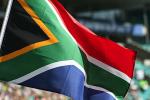 Dale T. McKinley - Breaking news! In case you missed it, 2014 was the first full year of South Africa's 'radical second phase' of the National Democratic Revolution (NDR). Apparently, we are now well into a nation-wide process of 'radical transformation' that is definitively putting the country on a 'new growth and development path'. For a moment at least, forget about the return of rolling blackouts, the record-breaking wealth and conspicuous consumption of the...


The National Union of Metalworkers' of South Africa (Numsa) is set to host a preparatory assembly for the launch of its United Front on 13 and 14 December 2014 in Johannesburg. Just over a fortnight ago, the United Front's coordinator Dinga Sikwebu, talked about the aims and objectives of the front at an international seminar exploring the theme, "The Relationship between Labour and Civil Society in the Struggle for Social Justice". Delegates from as far afield as...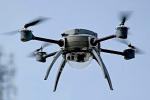 Jane Duncan - Drones. Many South Africans are likely to think of lazy worker bees or boring people when they hear the word. But Pakistanis, Afghanis or Yemenis are likely to think of the unmanned planes sent by the Barack Obama administration that rain death on their heads. Obama's drone strikes are summary, extrajudicial executions. The victims never having a chance to defend themselves against the accusations made against them, namely that they are terrorists. Furthermore, these strikes...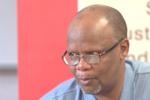 On November, 22 at a panel discussion co-hosted by SACSIS and Norwegian People's Aid (NPA), Dinga Sikwebu, co-ordinator of Numsa's United Front talked to an international audience about the metalworkers' union expulsion from Cosatu, saying that the reason underpinning its expulsion was that Numsa took a decision that Cosatu should break its relationship with the ruling ANC because South Africa needed an independent trade union movement. Sikwebu argued, "the people at Cosatu expelled...