Keyword: Barack Obama


When U.S. President, Barack Obama was first inaugurated into office in 2009, he pledged to close the Guantanamo Bay prison. It's 2014 and Guantanamo is still open. Many of its prisoners have been cleared for release by Obama's own intelligence agencies, yet they remain incarcerated. Obama repeatedly makes remarks about closing the prison to no avail. Meanwhile the American Congress is often cited as the obstacle to Obama's pledge on closing Guantanamo. But, British journalist and author,...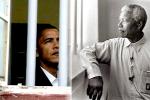 Amy Goodman - As the world celebrates Nelson Mandela's 95th birthday, it is timely to reflect on his life, spent fighting for equality for people of color who long suffered under South Africa's apartheid regime. Mandela was arrested in 1962, a year before Martin Luther King Jr. would give his "I Have a Dream" speech in Washington, D.C. After 27 years in prison, Mandela was released in 1990. Four years later, he would become the first democratically elected president of South Africa....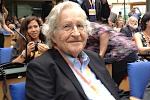 Fazila Farouk - United States (US) President, Barack Obama's trip to South Africa is a contentious issue that has animated media reporting and provided the necessary ammunition to fire up a debate that pits left against right. On the one hand, we have the South African Communist Party, Cosatu and some of its affiliates, as well as student and Muslim organisations demanding answers from the US president for a foreign policy agenda that keeps the world trapped in a state of paranoid fear, while on the...

Three-time Academy Award-winning director, screenwriter and Vietnam War veteran, Oliver Stone, has made numerous acclaimed films, including Platoon, Wall Street, Born on the Fourth of July, JFK, Nixon, W., and Wall Street 2: Money Never Sleeps. Now Stone and historian Peter Kuznick from American University have teamed up to produce a 10-part Showtime series titled "Untold History of the United States". Stone talks about the significance of understanding that moment in history...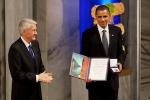 Norman Solomon - The Nobel Peace Prize that President Obama received 40 months ago has emerged as the most appalling Orwellian award of this century. No, war is not peace. George Carlin used to riff about oxymorons like "jumbo shrimp," "genuine imitation," "political science" and "military intelligence." But humor is of the gallows sort when we consider the absurdity and tragedy of the world's most important peace prize honoring the world's top...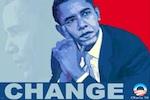 Barack Obama has failed to deliver on his promise of "change" during his first term as president of the US, but many disgruntled Americans would still re-elect him for a second term because he is the "lesser evil". However, Glen Ford of Black Agenda Report contends that Obama is the "more effective evil" because his Democratic base lets him get away with things that the Republicans are unable to get away with. On the issue of foreign policy, he contends,...