Keyword: Barack Obama
When Barack Obama became president of America he promised that the Guantanamo Bay prison would be closed in a year. One year later, Guantanamo is still open with seemingly no end in sight for its 242 inmates. Michael Ratner, president of the Centre for Constitutional Rights in America, denounces Obama's human rights record in relation to the Guantanamo situation. Ratner notes his disappointment (and anger) that Obama has not done enough to break with the legacy of the Bush...
Big Think interviews Cornel West, Professor of African American Studies at Princeton University, on the question of Barack Obama. West is an American philosopher, author, critic, actor, and civil rights activist, as well as a prominent member of the Democratic Socialists of America. BIG THINK: How do you imagine the legacy of Barack Obama? CORNEL WEST: I think that my dear brother Barack Obama, President Obama - he's a very complicated brother. He has a sterling democratic rhetoric at his...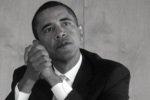 William J. Astore - TOUGH GUYS DON'T NEED TO DANCE IN AFGHANISTAN It's early in 1965, and President Lyndon B. Johnson faces a critical decision. Should he escalate in Vietnam? Should he say "yes" to the request from U.S. commanders for more troops? Or should he change strategy, downsize the American commitment, even withdraw completely, a decision that would help him focus on his top domestic priority, "The Great Society" he hopes to build? We all know what happened. LBJ listened to the...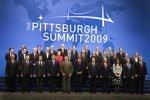 Saliem Fakir - The recent G20 meeting is prescient. It reinforces the idea, despite scepticism about state intervention, that only the state can bring back balance. The G20 statement is full of measures that speak to a throng of interventions that demonstrate the state's capacity is not nascent, but real. The financial crisis like the "War or Terror" legitimises state activism within the economy. If you thought the state was dead you cannot help but feel that its strident zest for life is...
The Real News Network talks to Glen Ford, Executive Editor of Black Agenda Report to get his reaction to the get-together organized by President Barack Obama for Professor Henry Louis Gates and Sergeant James Crowley to have an informal chat - ostensibly about race relations - after Crowley arrested Gates in an incident described as motivated by racial profiling. Obama's reaction to incidents of racial profiling, in cases far weightier than the Gates arrest, has been muted. But, Obama...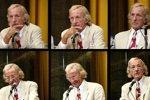 Democracy Now - Award-winning investigative journalist and documentary filmmaker, John Pilger, joins Amy Goodman of Democracy Now for a wide-ranging conversation on Honduras, Iran, Gaza, the media, health care, and Obama's wars in Afghanistan and Pakistan. *** AMY GOODMAN: From the events in Honduras, we step back to reflect how the media's been covering the coup in that country. Last week, award-winning investigative journalist and documentary filmmaker John Pilger was visiting the United...