Keyword: Barack Obama

In recent days, president Barack Obama of America announced his new Chief of Staff, William Daley. For the past seven years, Daley has been a senior executive at JP Morgan Chase. Before that he worked for a hedge fund and in telecommunications. He was also Bill Clinton's commerce secretary for three years and he managed Al Gore's failed run for the Presidency in the year 2000. Paul Jay of the Real News Network speaks with Glenn Ford, co-founder of Black Agenda Report, founding member of the...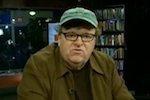 For the past 20 years, renowned filmmaker, author and activist Michael Moore has been one of the most politically active, provocative and successful documentary filmmakers in the business. Moore visited the Democracy Now studio last night for their special live Election Night broadcast to discuss the midterm election results, the Tea Party movement, and the future of the Democratic and Republican parties.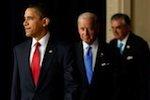 Walden Bello - The problem with us progressives as this time of crisis is not that we lack an alternative paradigm to pit against the discredited neoliberal paradigm. No, the elements of the alternative based on the values of democracy, justice, equality, and environmental sustainability are there and have been there for sometime, the product of collective intellectual and activist work over the last few decades. The key problem is the failure of progressives to translate their vision and values into a...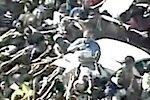 A report that highlights the desperation of poor Americans. According to this MSNBC report, last week 30,000 people turned up close to the city of Atlanta just to get an application form for public housing. People queued for hours in extremely hot weather, some passing out from heat exhaustion, simply for the opportunity to get onto the public housing waiting list. Notwithstanding the humiliation of having to wait for hours to collect application forms from a clearly disorganized housing...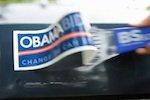 A satirical take on the Obama presidency, but also an advertisement for what appears to be an actual product: The Obama Bumper Sticker Removal Kit. President Barack Obama has not followed through on his towering rhetoric of change for ordinary Americans. And while this product may have its origins in conservative America, at least one left leaning American commentator feels that it "might sadly have a market among disaffected progressives."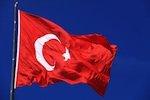 Saif Shahin - America's failure to talk peace is undercutting its influence in the Middle East. It has cleared the way for proactive nations like Turkey and Qatar, who want a quieter neighborhood to push their economic growth, to step in and broker deals such as the recent Iranian nuclear fuel swap and the Lebanese accord of 2008. Continued U.S. intransigence may lead them to try and sort out issues such as the Israeli-Palestinian conflict as well. The United States chooses to be unconvinced by the...