Keyword: Jacob Zuma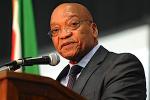 Shawn Hattingh - Various columnists and opposition politicians, whether from the Democratic Alliance or the Economic Freedom Fighters, have repeatedly called for President Jacob Zuma's head. They want him out and it is often insinuated that if he were gone, things would be better in South Africa. The latest round in this saga has been the vote of no confidence recently tabled by the opposition in parliament. Certainly Zuma's Presidency has been defined by nonstop scandal. There have been clear...
Alexander O'Riordan - Last week's State of the Nation Address and the subsequent fallout is being voraciously dissected in the press. Most of the analysis, however, is on what the media presumes are unintended consequences of President Jacob Zuma's poor planning. But, what if none of what happened these past few days was unintended? What if everything that transpired down to the reaction of the opposition parties was meticulously planned and delivered exactly as our President expected. I, for...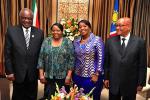 Alexander O'Riordan - From the outside Namibia looks just like South Africa with vast and growing income inequalities, high unemployment and a national politics dominated by their liberation struggle as well as a colonial and pre-independence history, as if not more brutal than South Africa's. Political appointments dominate the executive with payoffs to former exiles and veterans an open secret and rumours of unchecked corruption part of everyday conversation. Unlike in South Africa, however, the ruling...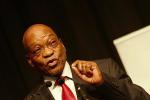 Richard Pithouse - When the ANC raised Jacob Zuma above the rule of law and the scrutiny of parliament they repeated, on live television, an aspect of the logic with which the subaltern classes are routinely governed. The democratic rights that have been enjoyed by the middle classes over the last twenty years are frequently denied to people who inhabit zones, like the former Bantustan or the urban shack settlement, where different rules apply. In these zones, despotic forms of power are not uncommon....
Richard Pithouse - From our increasingly riotous streets to our ever more fractious parliament, it is undeniably clear that South Africa is not a country at ease with itself. And, as the language of those who come out to defend Jacob Zuma and what has become of the ANC grows more hysterical and sets itself against imagined 'agents', 'criminals', 'Satanists' and 'Nazis', the weakness and panic at the heart of the Zuma project becomes increasingly evident. What were...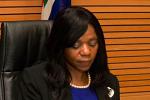 Dale T. McKinley - If the publicly expressed opinions of many opposition politicians, lawyers, academics, journalists and political commentators are to be believed then South Africa has already had several 'constitutional crises' and there are more hovering on the horizon. Cast your memories back a decade and the messy saga involving then President Mbeki and his highly controversial attempts to protect his Police Chief Jackie Selebi. Claims flew thick and fast from several...