Keyword: Jacob Zuma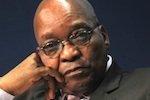 Richard Pithouse - When we are the prey and the vulture - Aimé Césaire, 'Batouque', Miraculous Weapons, 1956. Last week Jacob Zuma visited the Sweetwaters shack settlement near Orange Farm in Johannesburg. He informed the nation that his shock at seeing human beings living like pigs had almost reduced him to tears. He also visited the Siyathemba settlement in Balfour where he, like a typical bullying ward councillor, berated angry residents for asking the questions that mattered. Zuma's...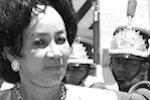 Richard Pithouse - A year into his Presidency Jacob Zuma's inability to resolve the acute tensions within the African National Congress (ANC) is painfully evident. But this does not mean that the party is drifting aimlessly. There is a clear trajectory and that course is a steady, albeit, lumbering move towards an authoritarian state driving a modernisation project via crony capitalism and the containment of the poor. The fact that Julius Malema has had to apologise for "undermining the stature of...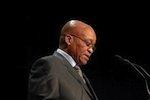 Richard Pithouse - On Thursday, Jacob Zuma promised us a government that will work "faster, harder and smarter." It sounded a little like the old Standard Bank slogan, "Simpler. Better. Faster." The ANC's 2009 election slogan was "Working Together We Can Do More," which was just a word away from the British cell phone company's advertising campaign, launched the year before, that declared "Together we can do more." But the slogan was good for a smile when activists in...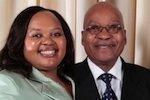 Dale T. McKinley - Just over a month ago the legendary Dennis Brutus passed away. He became a legend for so many across South Africa and indeed the whole world not simply because of his exquisitely crafted poetry of passion and his never-ending activist commitment to justice and equality for all but precisely because he lived a life of principled consistency. The content of his public legend was umbilically linked to the character of his personal example. Simply put, Dennis practiced what he preached. As...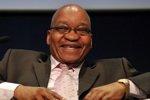 Ebrahim-Khalil Hassen - The Presidency has a new website, let us call it Presidency 2.0. As I visited the site after Minister Manuel had announced the details of the government's plan till 2014. Officially, it is called the Medium Term Strategic Framework (MTSF). The website and the strategic framework share a surprising usability, because usually government's information is inaccessible. I clicked on the section called "Presidency Kids," but the site took so long to download. I instead...
In this engaging analysis of the media's behaviour, LinkTV's Global Pulse tracks the media's coverage of "the fall and rise" of President Jacob Zuma. In months gone by, the media's indefatigable coverage of the corruption charges against Zuma threatened to wipe out his political career. From one end of the globe to the other, the chorus of negativity, which declared Zuma unfit to govern, was repeated by major international and regional news outlets such as Al Jazeera, BBC,...