Keyword: Jacob Zuma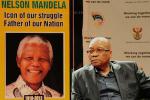 Richard Pithouse - Jacob Zuma will not be redeemed by a 'Lula moment' or 'second transition'. His name will go down in history with Marikana and Nkandla. Different people will call the precise moment at which the conflation of the idea of the ANC with the altogether more tawdry realities of the actually existing ANC became both irrational and immoral differently. For some people the tipping point was the South African Communist Party's embrace of the Soviet invasion of Hungary in...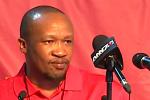 Leonard Gentle - The decision of the National Union of Metalworkers of South Africa (NUMSA) to cut ties with the African National Congress (ANC) has received poor analysis. Comment has tended to focus on the possibility of a new political party in 2019 or whether all this means that Zwelenzima Vavi will get his job back. As such, the greater significance of the biggest trade union in the country throwing in its lot with a growing movement in opposition to the neo-liberal order, and thus to the left of the...

Richard Pithouse - For a long time the ANC was able to sacralise its authority by invoking the key events, ideas and personalities of the struggle like Catholics recite the Stations of the Cross. However we have now reached the point where the power of that political liturgy to inspire and to discipline is in precipitous decline. Patronage and repression have contained some of the fallout. But despite the mobilisation of money and guns to shore up the party's authority, new heresies, some with their own...
Jane Duncan - This month marks one of the most troubling anniversaries of South Africa's post-apartheid history. On the 21st of September, five years ago, Thabo Mbeki was forced to resign as President of South Africa, a mere nine months before his second term of office expired. He did so following a deeply flawed judgment by Chris Nicholson on the pending trial of Mbeki's rival for the presidency, Jacob Zuma, and this judgement implicated Mbeki in political interference in the trial. The...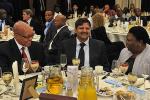 Richard Pithouse - The City Press made an astonishing error of judgement in deciding to publish Phumlani Mfeka's more or less fascist rant on Sunday. Presenting this extraordinarily crass form of ethnic chauvinism under-girded by a clear threat of violence as if it were a legitimate contribution to the national debate only compounded the newspaper's disgraceful editorial decision. But while Mfeka's anti-Indian diatribe is certainly the most extreme instance of an increasingly dubious set of responses to...
Dale T. McKinley - God (of the Christian variety) runs deep in the veins of the ANC. Ever since its founding conference in 1912 was opened by a prayer and the singing of Enoch Sontonga's Christian anthem - 'Nkosi Sikele' i-Afrika ('God Bless Africa') - and ended with the election of a leadership dominated by Christian preachers/theologians, the ANC has, with varying degrees of intensity and application, embraced and invoked its and its leaders 'special'...