Keyword: Jacob Zuma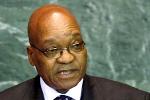 Richard Pithouse - In her recently republished autobiography Emma Mashinini, the grand old lady of the trade union movement, ascribes the deep roots of her steadfast political commitment to a desire to assert that: "I am human. I exist. I am a complete person." This may strike some people as naïve in a country where many of the discourses contending for influence in the elite public sphere are frequently weighed down with the dead hand of stolid jargon, mediated through everything from...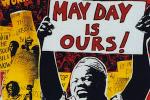 Richard Pithouse - More than half of our young people are unemployed. For many of these people there is no formal route through which they can develop their energies and creativity and have them rewarded with a passage into autonomy and adulthood. Time becomes circular rather than linear and as life moves in descending and tightening spirals rather than up and forward, pain and panic set into the bones. Some people are able to keep their spirits up with the support of family, friends and congregations that...

Richard Pithouse - There's no question that the debate, in and around the media, ignited by the ANC's response to Brett Murray's painting has been voluminous and intense in equal measure. But the way in which many of its protagonists have mobilised the idea of a tumultuous wave of threatening popular anger hasn't been borne out on the streets. The march of just 300 at the court in Johannesburg and then, later, 600 people in downtown Durban were total flops. Any self-respecting grassroots organisation would,...
Gillian Schutte - Over the past eighteen months there have been enough "Kaffir" slips of the tongue, from different echelons of White society, to prove that racism is alive and well and living on the tips of the tongues of most White South Africans. In many cases all it takes is a bit too much wine, a bump in the Spar or a little bit of fame and Eros from the rightwing, to let it slip. And the recent hanging of 'The Spear' in the Goodman Art Gallery is not really much different. ...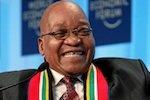 Leonard Gentle - First they came for Papandreou - and I didn't speak out because I thought the Greeks are just lazy tax-dodgers. Then they came for Berlusconi - and I didn't speak out because I thought he was just a racist and sexist old roué. Then they came for Zuma - and I didn't speak out because he can't apply his mind, and he's still running the show. Then they took away my vote - and there was no one left to speak out for me. Some may feel that it may be a stretching it...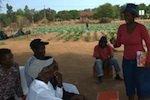 Richard Pithouse - Courage...is a local virtue. It partakes of the morality of the place. - Alain Badiou There is no denying the import of the very public dramas that play out in the sphere of elite politics. Jacob Zuma's decision on how to respond to Thuli Madonsela's report will certainly have some consequence in shaping the trajectory of our increasingly compromised democracy. But politics is about force and reason and reason on its own is seldom a sufficient check on either the construction or...