Siphokazi Magadla
Siphokazi is a Lecturer and PhD student in the Political and International Studies department at Rhodes University in Grahamstown. At the undergraduate level, she teaches "Introduction to International Relations" and "International Relations: Issues & Emerging patterns". At the post-graduate level she teaches "Africa and the New Wars" and "African Theory".

She worked previously as a research consultant for the Security Sector Governance programme of the Institute for Security Studies in Pretoria, focusing on the role of women in peace and security.


Click on the picture to enlarge the image.

Siphokazi Magadla - The 27th of January 2015 marked the 70th anniversary of the 'liberation' of Auschwitz-Birkenau. This is the concentration camp in Poland where an estimated 1.1 million people were killed by Adolf Hitler's Nazi Germany during World War II. The victims of Auschwitz-Birkenau were killed in masses in gas chambers while some were beaten to death and others died of starvation, endured forced labour and suffered from infectious diseases. Speaking in front of the International...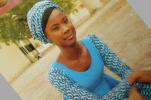 Siphokazi Magadla - "What a stupid idea to announce a ceasefire with Boko Haram, who came up with that? Is it that these people don't think? ...They are eager to announce good news. Elections are coming fast. Announce good news and then make a fool of yourself. Haba. The most stupid part was suggesting a day for the release of the girls." This is how a conversation between Ifemelu and Ceiling goes, two characters in Chimamanda Ngozi Adichie's novel, Americannah, who also happen to have...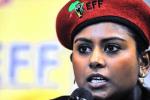 Siphokazi Magadla - "All we are asking is that he pay back the money, why are we getting thrown out?" was the question that came from a parliamentary member of the Economic Freedom Fighters (EFF), who was identified in a Voice of America news report, as "Female EFF member" on 21 August, the day the EFF chanted "pay back the money", to a humiliated and ill-looking Jacob Zuma. Right before Mbuyiseni Ndlozi, the EFF spokesperson started chanting, I hoped for a longer exchange...