Africa
South Africa plays an important role in the Southern African region and on the African continent, as a whole. SACSIS will provide news about the region and the continent, with a particular focus on South Africa's relationship to the rest of the African continent.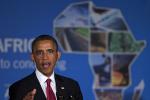 Mandisi Majavu - The US-Africa Leaders Summit currently taking place in Washington points to Africa's growing strategic importance to US interests. The theme of the Summit is "Investing in the Next Generation" and aims to advance the US's focus on trade and investment in Africa. Historically, the US has always adopted a militarised foreign policy towards Africa. When the Bush administration launched the Defense Unified Combatant Command for Africa (AFRICOM) in 2007, that move was...
Alexander O'Riordan - A quiet gender revolution the like of which has been unseen in Southern Africa and perhaps anywhere in the world, is now firmly underway in Namibia. The ruling party, SWAPO has not only committed to filling half of its seats in parliament with women but also committed to what they call a 'Zebra system' whereby if a Minister is a woman then the Deputy Minister will be a man and vice versa. Even more ambitiously, the implication is that the roles will be switched in successive...
Joeva Rock - As the world remains transfixed by the kidnapping of almost 300 Nigerian girls, there have been increasing calls for international intervention in the effort to rescue them. But what many Americans don't know is that the U.S. military has been active in the region for years. With the Iraq War over and the war in Afghanistan slowly ending, it is becoming increasingly apparent—from interviews with generals, recommendations from influential think tanks, and private conversations with...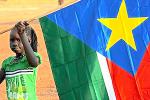 Alexander O'Riordan - Little more than two years since declaring independence, South Sudan is now in what can only be described as a civil war. Right now representatives of both sides are in Addis Ababa for peace talks backed by Ethiopia, Uganda and Kenya amongst others. While many pundits have and continue to point to ethnic based threats to stability, few have paid enough attention to the raw economics of the situation. South Sudan's government inherited one of the world's poorest and most...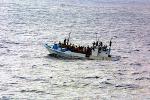 Glenn Ashton - The recent tragedy off the Mediterranean island of Lampedusa, in which over 300 migrants were drowned, placed inequality between the developing and developed world into sharp focus. That people are desperate enough to risk their lives for economic opportunities highlights two perceptions of the migrants – how bad things are in some nations and how good they appear to be in others. World leaders must urgently re-examine what drives the ever increasing numbers of migrants, refugees and...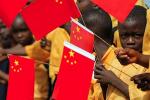 John Pilger - Countries are "pieces on a chessboard upon which is being played out a great game for the domination of the world," wrote Lord Curzon, Viceroy of India, in 1898. Nothing has changed. The shopping mall massacre in Nairobi was a bloody façade behind which a full-scale invasion of Africa and a war in Asia are the great game. The al-Shabaab shopping mall killers came from Somalia. If any country is an imperial metaphor, it is Somalia. Sharing a common language and religion,...