Saliem Fakir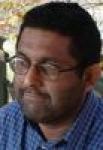 Saliem is an independent writer and columnist for SACSIS based in Cape Town.

He is currently active in the sustainable energy field and works for the World Wide Fund for Nature.

Saliem was previously a senior lecturer at the Department of Public Administration and Planning and associate Director for the Center for Renewable and Sustainable Energy at the University of Stellenbosch (2007-2008) where he taught a course on renewable energy policy and financing of renewable energy projects.

Saliem previously worked for Lereko Energy (Pty) Ltd (2006) an investment company focusing on project development and financial arrangements for renewable energy, biofuels, waste and water sectors. He also served as Director of the World Conservation Union South Africa (IUCN-SA) office for eight years (1998-2005).

Saliem has served on a number of Boards. Between 2002-2005 he served as a chair of the Board of the National Botanical Institute. He also served on the board of the Fair Trade in Tourism Initiative, and was a member of the Technical Advisory Committee of the Global Reporting Initiative, based in Amsterdam.

He currently serves on the advisory board of Inspired Evolution One, a private fund involved in clean technology.

Saliem's qualifications are: B.Sc Honours molecular biology (WITS), Masters in Environmental Science, Wye College London. He also completed a senior executive management course at Harvard University in 2000.
Saliem Fakir - The Western Cape branch of COSATU recently called for protest action in front of parliament to push government to promote localisation in the solar industry, as jobs are being destroyed because of foreign imports. It's the right kind of noise, but a little late. The green economy is not only about sustainability; it's also about the protection of future jobs. South Africa is not the only country in the world banking on the green economy to increase jobs and uplift the...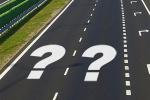 Saliem Fakir - The worst time to impose a tax is when a country's economic woes are entering a new era of economic uncertainty. Nobody knows exactly what 2012 holds for us, but most believe it is unlikely to be easy for already stretched pockets. Margaret Thatcher learnt the hard lesson: never push for more taxes when people are already feeling the pinch. After she almost stripped Britain of the last vestiges of a caring economy, she added more salt to the wound with her community poll-tax idea in...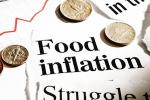 Saliem Fakir - The ANC's next hundred years depends quite distinctly on what happens at its July 2012 policy conference in Mangaung and more importantly, on its implications for the South African economy as a whole. The Achilles heel of the ANC has always been the economy with the last 17 years proving to be a mixed blessing for the party, which has not been convincing in its ability to make the economy work for the country's majority who remain economically disenfranchised -- also...
Saliem Fakir - Fourteen days of climate change negotiations started off with much scepticism and ended with a sense of despair despite the COP 17 outcome being declared "landmark" and "historic". COP 17 was painted, at once, as a victory for the world -- but such statements belie the real truth. The Kyoto Protocol will continue with European Union (EU) states agreeing to a second commitment period. However, what they are committing to is nothing new, as the EU has already...
Saliem Fakir - The much-vaunted National Development Plan (NDP) emanating from Minister in the Presidency, Trevor Manuel's planning commission is an interesting and wide-ranging document that hopes to set the tone for government thinking over the next two decades. Not everybody will agree or is already agreeable to everything it contains. How the NDP is received is dependent on whether the National Planning Commission is just viewed as a high-level policy think tank embedded in government or if it...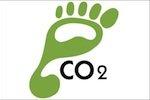 Saliem Fakir - Environmental debates never escape the proverbial slip of the tongue about the planet having too many people. This debate may have some relevance, but high carbon emissions and population size tend to be lumped together in simplistic ways, which do not clearly demonstrate the true relationship between population size and carbon emissions. This past Monday, October 31, a new historical moment was reached: the world population became home to seven billion people. By 2025 it is expected the...