Saliem Fakir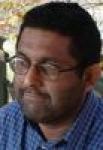 Saliem is an independent writer and columnist for SACSIS based in Cape Town.

He is currently active in the sustainable energy field and works for the World Wide Fund for Nature.

Saliem was previously a senior lecturer at the Department of Public Administration and Planning and associate Director for the Center for Renewable and Sustainable Energy at the University of Stellenbosch (2007-2008) where he taught a course on renewable energy policy and financing of renewable energy projects.

Saliem previously worked for Lereko Energy (Pty) Ltd (2006) an investment company focusing on project development and financial arrangements for renewable energy, biofuels, waste and water sectors. He also served as Director of the World Conservation Union South Africa (IUCN-SA) office for eight years (1998-2005).

Saliem has served on a number of Boards. Between 2002-2005 he served as a chair of the Board of the National Botanical Institute. He also served on the board of the Fair Trade in Tourism Initiative, and was a member of the Technical Advisory Committee of the Global Reporting Initiative, based in Amsterdam.

He currently serves on the advisory board of Inspired Evolution One, a private fund involved in clean technology.

Saliem's qualifications are: B.Sc Honours molecular biology (WITS), Masters in Environmental Science, Wye College London. He also completed a senior executive management course at Harvard University in 2000.
Saliem Fakir - The recent spat between South Africa and Brazil over poultry raises the spectre of how self-interest can bedevil unity in newly formed geo-political forums, such as BRICS (Brazil, Russia, India, China and South Africa) and IBSA (India, Brazil and South Africa). South Africa accused Brazil of dumping chickens onto our market and thus causing harm to our poultry industry. Brazil initiated a World Trade Organization action after South Africa imposed import tariffs on Brazilian chicken....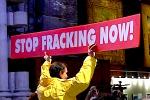 Saliem Fakir - Fracking has become so fractious that our Minister of Energy, Dipuo Peters, has even resorted to religious metaphors to sell the idea to the South African public. She is reported to have said in parliament that she prays daily that the cabinet decision on shale gas exploration is positive. In a desperate attempt to create a saintly feel for fracking, she remarked: "It would be wrong for us to not use the resources that God left us with. This is a blessing that God gives us,...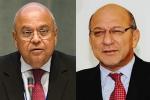 Saliem Fakir - A sign of a government that cares about its citizens is reflected by the degree of effort it puts into thinking about the future rather than just the demands of the present. As South Africans we are not there yet, but we may be getting there soon. In October 2012, the National Treasury is looking to publish a document on long-term fiscal planning (LTFP). The idea was first mooted by Minister of Finance, Pravin Gordhan, in his October 25, Medium Term Budget Policy Speech last year. It...
Saliem Fakir - At times it's hard to take at face value whether what is being said in ANC discussion documents is for real or just rhetorical flush. The latest ANC buzzword is this notion of 'the second transition'. The first transition, an ANC discussion document argues, is the consolidation of democracy (a coded way of saying consolidation of the ANC's power). The second transition is about social and economic transformation. To some it may sound like a new idea, but in...
Saliem Fakir - Environmentalists in South Africa are largely seen as lone and desperate voices. Often they are perceived to be white and middle-class, but that is changing slowly. Environmentalists remain at the margins of the mainstream economy and outside of key decision-making channels. Where they cannot control the excesses and harm belched out of the belly of a gluttonous economy, they mop up the aftermath. Their fire fighting battles range from dealing with issues such as acid mine drainage to...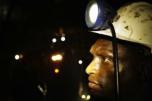 Saliem Fakir - One of the strangest twists to the "nationalisation debate" is that everybody outside of the ANC opposed to the nationalisation of mineral wealth has somehow managed to see the now widely publicised ANC report emanating from a commissioned study on mining and nationalisation, except key members of the party and its alliance partners. NUMSA was furious that they could not get access to the document and were told to wait. Meanwhile, some in the media have been pouring over its...