Saliem Fakir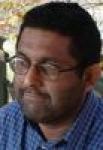 Saliem is an independent writer and columnist for SACSIS based in Cape Town.

He is currently active in the sustainable energy field and works for the World Wide Fund for Nature.

Saliem was previously a senior lecturer at the Department of Public Administration and Planning and associate Director for the Center for Renewable and Sustainable Energy at the University of Stellenbosch (2007-2008) where he taught a course on renewable energy policy and financing of renewable energy projects.

Saliem previously worked for Lereko Energy (Pty) Ltd (2006) an investment company focusing on project development and financial arrangements for renewable energy, biofuels, waste and water sectors. He also served as Director of the World Conservation Union South Africa (IUCN-SA) office for eight years (1998-2005).

Saliem has served on a number of Boards. Between 2002-2005 he served as a chair of the Board of the National Botanical Institute. He also served on the board of the Fair Trade in Tourism Initiative, and was a member of the Technical Advisory Committee of the Global Reporting Initiative, based in Amsterdam.

He currently serves on the advisory board of Inspired Evolution One, a private fund involved in clean technology.

Saliem's qualifications are: B.Sc Honours molecular biology (WITS), Masters in Environmental Science, Wye College London. He also completed a senior executive management course at Harvard University in 2000.
Saliem Fakir - On the drive to Pudong International airport from the centre of Shanghai, which takes an hour, you sometimes do not see the sky and nature has long been filled with a concrete jungle so dense that this has become the hallmark of the Chinese growth miracle. Behind this lies the intricacy of Chinese-style economic policymaking and politics. Often the way things work in China remains opaque for us foreigners given the language and cultural barriers. One way of thinking of China is...
Saliem Fakir - Ask anybody what a market is and they will describe a creature that is self-moving, mythic and almost machine like as its engine drives the economy to a state of equilibrium. Often this machine-like description fosters the erroneous idea that the market is something that can be calibrated or recalibrated with the turn of a switch. Adam Smith referred to the 'invisible hand' where individual agency within the market wonderfully produces a set of relations, exchanges and...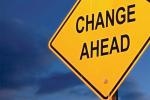 Saliem Fakir - Economic crises always present opportunities to rethink the conventional economic model whatever hue it may take. Some of these debates are raging at the World Economic Forum at present. South African debates on economic policy matters are out of touch with the emergence of fresh thinking amongst mainstream economists in different parts of the world. Those who follow John Maynard Keynes examine his ideas with a fresh pair of eyes and those that defend the tradition of the trio of...
Saliem Fakir - You would think we would've learnt a lesson or two from total dependence on coal. Ninety percent of South Africa's electricity comes from coal in addition to 40% of our liquid fuels. Despite our coal abundance, the move towards its greater use for our energy system comes up against several constraints. These include environmental concerns, the carbon tax, the question of poor quality coal, the economics of coal mining and the logistics surrounding the extraction and distribution...
Saliem Fakir - Living with an electricity monopoly armed with a mandate to provide basic services can be a double-edged sword. If well run and efficient it can be a boon for consumers and the public in general. If poorly and inefficiently run, the aftershocks will hurt your pocket and eat at the tax base for a long time to come. When a utility company holds a monopoly over power plants, the transmission of electricity and large parts of the distribution network, as South Africa's Eskom does, it pretty...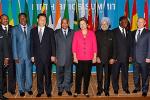 Saliem Fakir - The 5th BRICS Summit recently hosted in Durban has come to an end with great fanfare and celebrations that progress has been made with the announcement that a BRICS development bank will be established. The concept of the bank is sketchy and it is hard to tell what it will look like given that the partners are still mulling its final form. However, its primary focus is mooted to be in infrastructure development. Beyond that South Africa will chair the BRICS process until Brazil hosts the...