Saliem Fakir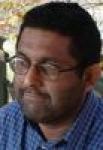 Saliem is an independent writer and columnist for SACSIS based in Cape Town.

He is currently active in the sustainable energy field and works for the World Wide Fund for Nature.

Saliem was previously a senior lecturer at the Department of Public Administration and Planning and associate Director for the Center for Renewable and Sustainable Energy at the University of Stellenbosch (2007-2008) where he taught a course on renewable energy policy and financing of renewable energy projects.

Saliem previously worked for Lereko Energy (Pty) Ltd (2006) an investment company focusing on project development and financial arrangements for renewable energy, biofuels, waste and water sectors. He also served as Director of the World Conservation Union South Africa (IUCN-SA) office for eight years (1998-2005).

Saliem has served on a number of Boards. Between 2002-2005 he served as a chair of the Board of the National Botanical Institute. He also served on the board of the Fair Trade in Tourism Initiative, and was a member of the Technical Advisory Committee of the Global Reporting Initiative, based in Amsterdam.

He currently serves on the advisory board of Inspired Evolution One, a private fund involved in clean technology.

Saliem's qualifications are: B.Sc Honours molecular biology (WITS), Masters in Environmental Science, Wye College London. He also completed a senior executive management course at Harvard University in 2000.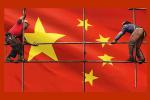 Saliem Fakir - Decline can happen rapidly and all before one's eyes. Sometimes the response to it can be slow and even result in total neglect. First, there's denial or the inability to speak up. Then there's some acceptance that things are not going well and finally there may be a belated attempt at collective mobilisation to tame the rot gripping the sinews of political and economic institutions. It can come just in time or be too little too late. China pulled itself out of the ashes...
Saliem Fakir - There are three aspects of energy supply that lend themselves to shifting the diversification of a national economy. The mix of supply should reduce dependence on any source, especially if the source creates a foreign dependence or a systems path-dependence that eventually leads to wider risks for the general economy. In South Africa, coal is becoming too constraining. Our long-term dependence on coal for the majority of our energy, both electricity and liquid fuels, makes it hard to...
Saliem Fakir - At first glance the connection between Marikana and African Bank Investments Limited (Abil) may seem tenuous. But there is a connection. "Moneylending" is the unholy connection between Marikana and the position that Abil finds itself in today, revealing the underbelly of a troublesome industry that has become a systemic problem for South Africa. Even the ratings agencies believe so. They have not just downgraded Capitec, a bank similar to Abil with a huge unsecured lending...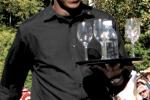 Saliem Fakir - In the city where I live, Cape Town, it's not unusual to hear a foreign accent or see a foreigner. Foreigners are part of the intricate web, not only of the Cape's economy, but also of the rest of South Africa. Foreigners arouse one's curiosity. Some are treated better than others, but there are always questions in people's minds - how did they make their entry into South Africa? Where did they come from? Why did they come here? Who employs them? Despite our talk...
Saliem Fakir - The local hype over shale gas continues as the ANC's National Executive Committee recently announced that shale gas is a "game-changer" and must be exploited for the benefit of the country. How much gas there truly is below the Karoo's surface is anybody's guess. The original U.S. estimate of the South African resource was put at 480 trillion cubic feet (TCF). Separate resource estimates by the Petroleum Agency of South Africa and the Geological Sciences...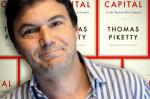 Saliem Fakir - The reaction to Thomas Piketty's book Capital in the Twenty-First Century was to be expected – both great praise and rejection at the same time. Most studies on inequality, certainly, in the case of South Africa have tended to focus on the middle class, the employed worker and the unemployed through household surveys. What Piketty's book has done is to argue that economists have been focusing so much on the bottom of the economic pile that we have lost sight of what is...