December 2011
Visit the archives.

According to information provided on this documentary's official website, "We Are Legion: The Story of the Hacktivists is a documentary that takes us inside the world of Anonymous, the radical "hacktivist" collective that has redefined civil disobedience for the digital age. The film explores the historical roots of early hacktivist groups like Cult of the Dead Cow and Electronic Disturbance Theater and then follows Anonymous from 4chan to a full-blown movement with a global...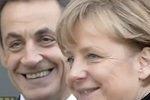 The problem in Europe has very little to do with Greece says Dr. Heiner Flassbeck (Director, Division on Globalization and Development Strategies, UNCTAD), it has much more to do with Germany, he contends, that deviated substantially from the inflation target set by the European Economic and Monetary Union. The root of the Eurozone crisis is not a violation of rules of fiscal discipline or of different degrees of public debt in the Eurozone, the core of the crisis is the divergence of wage...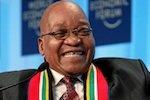 Leonard Gentle - First they came for Papandreou - and I didn't speak out because I thought the Greeks are just lazy tax-dodgers. Then they came for Berlusconi - and I didn't speak out because I thought he was just a racist and sexist old roué. Then they came for Zuma - and I didn't speak out because he can't apply his mind, and he's still running the show. Then they took away my vote - and there was no one left to speak out for me. Some may feel that it may be a stretching it...
Saliem Fakir - Fourteen days of climate change negotiations started off with much scepticism and ended with a sense of despair despite the COP 17 outcome being declared "landmark" and "historic". COP 17 was painted, at once, as a victory for the world -- but such statements belie the real truth. The Kyoto Protocol will continue with European Union (EU) states agreeing to a second commitment period. However, what they are committing to is nothing new, as the EU has already...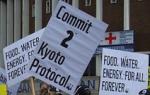 The United Nations Climate Change Conference in Durban, South Africa, has ended with an agreement to start negotiations for a new legally binding climate treaty to be decided by 2015 — and to come into force by 2020. Negotiators also agreed to a second commitment period under the Kyoto Protocol and the initial design of a Green Climate Fund. Many environmental groups say the agreement does not do enough to deal with the climate crisis. "It is really not the important milestone in...

"Is this what democracy looks like in South Africa?" an activist is heard asking, as volunteers hired by the state (wearing green tracksuits) wrench posters out of their hands at a meeting between civil society and President Jacob Zuma in Durban yesterday. In a shocking demonstration of the supression of freedom of expression in South Africa, activists were physically attacked at the meeting and some forcibly removed by the police for the perfectly legitimate act of...