Mandisi Majavu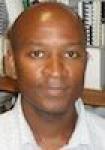 Mandisi Majavu is the Book Reviews Editor of Interface: A Journal For and About Social Movements. He is a PhD candidate at the University of Auckland, New Zealand. He is the co-editor of 'Visual Century: South African art in context Vol 4: 1990 - 2007' (Wits Press, 2011).

Some of his work has appeared in the anthologies: 'Real Utopia: Participatory society for the 21st Century' (Ak Press, 2008) and 'Beyond Borders: Thinking critically about global studies (Worth Publishers, 2006).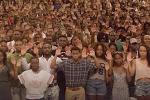 Mandisi Majavu - Michael Brown joins a long list of black men who have been killed with impunity by the police in the United States. Brown was shot and killed by Darren Wilson, a Ferguson Missouri police officer, on August 9, 2014. Last month a grand jury in St. Louis, Missouri has chosen not to indict Wilson for the lethal shooting of an unarmed Brown. Following the grand jury's decision of Brown's death, The National Association for the Advancement of Coloured People (NAACP) released a...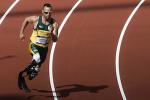 Mandisi Majavu - Notwithstanding the violent and aggressive behaviour he exhibited in his personal life, the product of a historically heavily subsidised racial group in South Africa, Oscar Pistorius' life demonstrates how white privilege protected his masculinity from being constructed as uncivil, criminal, threatening and dangerous. In a New York Times article, Michael Sokolove described Pistorius as a "great deal of fun", but "more than a little crazy". It is white...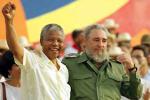 Mandisi Majavu - Cuba is reportedly sending the largest foreign medical team from a single country to West Africa to help fight the Ebola virus. Cuba's contribution to the development and progress of African countries is often unacknowledged in the mainstream public discourse. One is more likely to read about the United Nation's condemnation of Cuba's human rights record than about the vital role Cuba has played assisting African countries establish public health systems. Cuba has helped establish...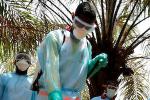 Mandisi Majavu - In his book, Infections and Inequalities, Paul Farmer writes that we live in a world where infections pass easily across borders, while resources, including cumulative scientific knowledge are blocked at customs. The recent outbreak of Ebola in West Africa is a case in point. The World Health Organisation has warned that the number of Ebola cases could rise to 20,000 largely because the medical staff in these West African countries do not have the resources to deal with the rapid spread of...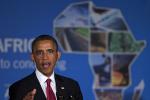 Mandisi Majavu - The US-Africa Leaders Summit currently taking place in Washington points to Africa's growing strategic importance to US interests. The theme of the Summit is "Investing in the Next Generation" and aims to advance the US's focus on trade and investment in Africa. Historically, the US has always adopted a militarised foreign policy towards Africa. When the Bush administration launched the Defense Unified Combatant Command for Africa (AFRICOM) in 2007, that move was...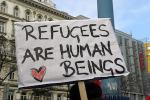 Mandisi Majavu - Many South Africans see black immigrants as a threat to their privileges. African immigrants from a refugee background, in particular, are viewed as a social burden by societal institutions. These xenophobic attitudes are not unique in South Africa. Historically, black African refugees received little help from the United Nations High Commissioner for Refugees (UNHCR). For instance, during a politically volatile period in Africa, the 1960s and 1970s, many refugees in Africa were left to...