Mandisi Majavu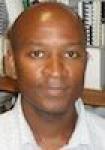 Mandisi Majavu is the Book Reviews Editor of Interface: A Journal For and About Social Movements. He is a PhD candidate at the University of Auckland, New Zealand. He is the co-editor of 'Visual Century: South African art in context Vol 4: 1990 - 2007' (Wits Press, 2011).

Some of his work has appeared in the anthologies: 'Real Utopia: Participatory society for the 21st Century' (Ak Press, 2008) and 'Beyond Borders: Thinking critically about global studies (Worth Publishers, 2006).

Mandisi Majavu - Last month the BBC published an article titled, "Do white people have a future in South Africa?" Western institutions like the BBC see no problem in commissioning articles like this due to mainstream whites' misconception of racism as a zero-sum game. Research shows that mainstream whites associate a decrease in anti-black racism with an increase in anti-white racism. The notion of "reverse racism" is rooted in this misconception. Proponents of "reverse...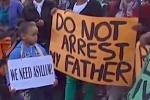 Mandisi Majavu - Jean-Jacques Rousseau once wrote that "the first man who, having enclosed a piece of ground, bethought himself of saying This is mine, and found people simple enough to believe him, was the real founder of civil society." Modern nation states and their immigration laws are largely founded on this logic. The Prime Minister of Israel, Benjamin Netanyahu, was appealing to this logic when he labelled African asylum seekers, who took to the streets last month to protest against...
Mandisi Majavu - Sport in South Africa has always been used by different political actors as a vehicle to advance political agendas. During the apartheid era sport was racially segregated, and one of the tactics that anti-apartheid activists used to fight against apartheid was the international campaign against apartheid sport. The post-apartheid government does not only utilise sports for nation-state building, but to mediate racial and social inequality too. Sports stars such as the late Jacob "Baby...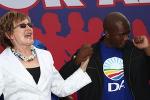 Mandisi Majavu - The Democratic Alliance's (DA) official position on the Employment Equity Amendment Bill reveals, among other things, the irrelevance and the inadequacy of classic liberalism in addressing racial justice in post-apartheid South Africa. The Party Leader, Helen Zille, characterises the bill as "Verwoerdian social engineering". Zille's reasoning is that "there is nothing progressive about coercion that enforces racial quotas…" Zille's...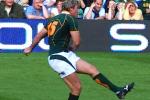 Mandisi Majavu - Avon Barksdale, a fictional character in The Wire, an American television series, often uses tautological phrases like "the game is the game" to signify the fact that change within societal institutions is not brought about by sudden, random forces. The tautology simultaneously serves as a reminder to all the players in "the game" that individual players do not have the power to change institutions or "the game", as it were. In fact individuals who attempt...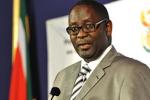 Mandisi Majavu - One of the issues that the rape allegations against Zwelinzima Vavi highlighted is the unresolved discursive tension between feminists and anti-racists. This discursive tension stems from the way in which both the feminist and anti-racist intellectual tradition respectively regard sexuality as a site upon which the oppression of women and the repression of black masculinity occurs. Feminists understand rape as a violent patriarchal tool that some men use to assert their power over...