November 2014
Visit the archives.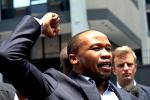 Dale T. McKinley - It is arguably the most important political development of South Africa's post-1994 era. On Friday, South Africa's largest union, the National Union of Metalworkers of South Africa (NUMSA) was expelled by the majority of the leadership belonging to South Africa's largest union federation, the Congress of South African Trade Unions (COSATU). The political significance of NUMSA's expulsion derives from three key, inter-related areas of impact. On the ANC-Led...

Grammy Award-winning singer and songwriter Angélique Kidjo gave an interview earlier this week about headlining the Carnegie Hall's tribute to Miriam Makeba, the legendary South African singer and activist who died in 2008. Numerous international artists as well as South Africa's Vusi Mahlasela joined Kidjo in performing, "Mama Africa: A Tribute to Miriam Makeba", on Wednesday, 5 November at Carnegie Hall in New York City. The concert was presented as the...
Anna Majavu - Could humans become extinct within 40 years as a result of climate change? A body of evidence to support this theory is gaining ground. American climate scientist and professor emeritus Guy McPherson is one of a few climate scientists who believe that the governments and corporations of the world have no real intention of combating climate change, and that it will be up to communities to radically alter their lifestyles if we want some species, perhaps not including ourselves, to survive past...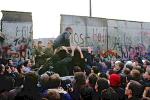 Fazila Farouk - This year, 2014, heralds 25 years since the fall of the Berlin Wall on November 9, 1989. It's a momentous anniversary for Germans who are commemorating 25 years of reunification. However, just as the 20th anniversary of South Africa's democracy unleashed a flood of bittersweet reflection on the unfulfilled dreams of our post-apartheid era, so too is 25 years of reunification in Germany being observed not just with celebration, but also with contemplation. The fall of the Berlin...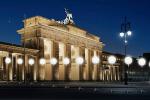 To celebrate the 25th anniversary of the fall of the Berlin Wall, the Lichtgrenze (The Border of Lights) an extraordinary light installation will be produced, following the former route of the so-called Berliner Mauer. From the 7th - 9th of November 2014, the 15.3 kilometer frontier that once divided the city center will be re-imagined in light by thousands of illuminated balloons. Running through the center of Berlin, from Bornholmer Straße to the Oberbaumbrücke, the...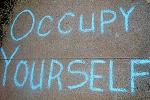 We can see the power of distributed, crowd-sourced business models every day — witness Uber, Kickstarter, Airbnb. But veteran online activist Jeremy Heimans argues these businesses are vested in a "new power" model, which he explains as, "The deployment of mass participation and peer coordination to create change and shift outcomes. The distinguishing factors are "mass participation" and "peer co-ordination". This is what makes "new...