November 2014
Visit the archives.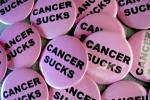 Glenn Ashton - We are regularly reminded of the growing global blight of cancer by repetitive education drives during cancer awareness months. But surely we should pay more attention to the causes, rather than simply raise awareness? Perhaps we fail to do so because the commercial imperative makes it easier to fundraise around the impacts of cancer rather than analysing the root causes? October was breast (and liver) cancer month, September prostate cancer and November is pancreatic, stomach, lung and...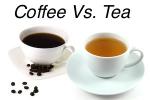 Larry Schwartz - It's an age-old question: What's better for you, coffee or tea? Even back in the 18th century, inquiring minds wanted to know. King Gustav III of Sweden, being of the belief that coffee was poisonous, devised an interesting experiment to answer the question definitively. He found two identical twins in prison, both sentenced to death for crimes they had committed. Gustav III commuted their sentences to mere life imprisonment (which was no picnic either, given prison conditions...

Back in March 2012, a good five months before the Marikana massacre exposed the internal weaknesses of the South African trade union sector, SACSIS' Fazila Farouk interviewed labour expert, Ighsaan Schroeder, who said that Cosatu was well on its way to demise and could collapse within a mere 15 years due to serious structural weaknesses in the trade union sector. Soon after the Marikana massacre, Schroeder revised his prediction saying that he gives Cosatu just another five years before...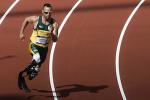 Mandisi Majavu - Notwithstanding the violent and aggressive behaviour he exhibited in his personal life, the product of a historically heavily subsidised racial group in South Africa, Oscar Pistorius' life demonstrates how white privilege protected his masculinity from being constructed as uncivil, criminal, threatening and dangerous. In a New York Times article, Michael Sokolove described Pistorius as a "great deal of fun", but "more than a little crazy". It is white...

Author and lecturer Charles Eisenstein speaks to Earth Focus about transitioning to a new kind of economics that privileges sustainability and penalizes pollution. He traces the history of money from ancient gift economies to modern capitalism revealing how the money system contributed to alienation, competition and scarcity destroying communities and the planet through endless growth. Eisenstein says today's conventional economic growth trends have reached their extreme. But, in the...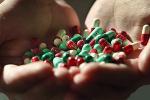 Antibiotic drugs save lives. But we simply use them too much - and often for non-lifesaving purposes, like treating the flu and even raising cheaper chickens. The result, says researcher Ramanan Laxminarayan, is that the drugs will stop working for everyone, as the bacteria they target grow more and more resistant. He calls on all of us (patients and doctors alike) to think of antibiotics - and their ongoing effectiveness - as a finite resource, and to think twice before we tap into it....