November 2014
Visit the archives.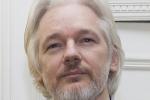 The Swedish Court of Appeals upheld the continued detention of Julian Assange on Thursday, 20 November 2014. Assange has been held for four years without being charged with a crime, two of which he has spent in asylum at the Ecuadorian Embassy in London. Michael Ratner, U.S. lawyer for Assange and president emeritus of the Center for Constitutional Rights provides some insights into the implications of this latest development. While the prosecutor in the Assange case was reprimanded by the...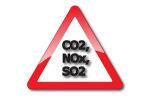 Anna Majavu - More platitudes can be expected this coming week when Parliament's portfolio committee on environmental affairs goes on a mission to find the facts about air quality in the highly polluted unfortunate Black, working class communities in the Vaal. Communities in the Vaal seem to be caught up in a ridiculous and perpetual charade whereby the ANC government fails to electrify their homes, then with that in mind, the coalmines dump their "below quality" coal next to the communities...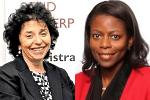 At a recent event hosted by SACSIS and the Friedrich Ebert Foundation in which we explored "left, right and centre" views on South Africa's economic development, a journalist snuck in a question about the panel's views on the Economic Freedom Fighters. It was interesting to hear what Ann Bernstein of the Centre for Development and Enterprise and Trudi Makhaya, economic analyst at eNCA Africa, had to say about the new political party. Bernstein argued that while...
Steven Friedman - Why is an idea, which featured in Marxist debates decades ago now thrown about by all sides in mainstream public debates? Why is it used by both sides in the dispute wracking Cosatu? Because it touches on a core issue facing our society. The idea - or slogan - is 'national democratic revolution' (NDR). Both those who supported Numsa's removal from Cosatu and Numsa itself say they support the NDR - Numsa complains it is 'not on track' while its opponents say...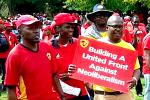 Jane Duncan - The country's largest trade union federation, the Congress of South African Trade Unions (Cosatu), has expelled the National Union of Metalworkers' of South Africa (Numsa), for not supporting the African National Congress (ANC). Anyone in South Africa who doesn't know this news must have been living under a rock for the past week. Numsa has been exploring political alternatives for the past year. In its December 2013 congress, it decided to launch a United Front to...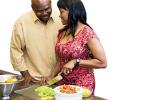 Tim Radford - The worldwide trend towards a Western-style diet rich in meat and dairy produce will lead to an 80% increase in greenhouse gas emissions (GHGs) from agriculture. And since agriculture already accounts for 25% of all emissions, two US scientists argue in Nature journal that a shift away from the trend towards steak, sausage, fried potatoes and rich cream puddings offers tomorrow's world three palpable rewards. Greenhouse gas emissions would be reduced. There would be...