October 2012
Visit the archives.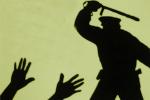 David Bruce - During apartheid some of the most notorious instances of police brutality were the killings of demonstrators involved in peaceful protests. It therefore made sense that one of the issues that received concerted attention during the police reform process of the 1990s was public order policing. An important initial step in this regard was the introduction of new legislation. The Regulation of Gatherings Act, in fact, came into force in January 1994 prior to the formal transition to...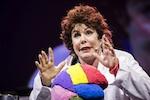 Comedian, Ruby Wax knows knows depression well. Throughout the '80s and '90s, during a flourishing career as a brash comedian and interviewer in the UK, it trotted at her heels, even while she was interviewing the Duchess of York and sorting through Imelda Marcos' shoes. Diseases of the body garner sympathy, but the same can't be said for diseases of the brain - why is that? With dazzling energy and humor, Wax, diagnosed a decade ago with clinical depression, urges us to put an end to the...
Tomas Moniz - The other day I found myself telling my two daughters, 16 and 14, "Don't have sex until you're in your 20s—but here are some condoms!" I'm not sure if there is a better example of sending mixed messages. Let me explain. I had just discovered that my eldest daughter spent the night with her boyfriend. And though I believe that sex is powerful and beautiful and a profound ritual for entering adulthood, I am still a dad, worried about her well-being. I...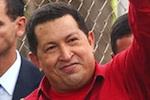 It was the toughest electoral challenge Hugo Chavez has faced since he came to power 14 years ago. But the opposition simply could not overcome his enormous popularity. Voters re-elected Chavez by a 10 per cent margin on Sunday. And it was a historic turnout with more than 80 per cent of the country's 19 million registered voters coming out to vote. Its his Bolivarian revolution that won him the support of millions. Al Jazeera's Inside Story speaks to a panel of experts about the meaning of...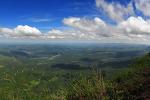 Dale T. McKinley - Another bombshell is about to be dropped onto South Africa's raging political and legal battlefield and it involves one of the most highly contentious and emotive issues in our country - land. This week legal papers are set to be filed in the Constitutional Court seeking an order to compel President Zuma to appoint a Commission of Inquiry into "allegations of corruption and mismanagement" covering both the Badplaas area and the Mpumalanga Province as a whole. The pending...
Gillian Schutte - This weekend at the Joburg Gay Pride parade, the One in Nine Campaign disrupted the parade to make a call for one minute of silence on behalf of the many black lesbians and transsexual individuals who have been murdered over the past few years because of their sexual orientation and gender expression. It was an act of defiance and civil disobedience. The thing about civil disobedience is that it confronts and holds accountable the norms that exist in society today. So when Joburg Pride...