David Bruce
David Bruce is a Johannesburg based independent researcher and writer working in the fields of policing, crime and criminal justice. From 1996 to 2011 he worked in the Criminal Justice Programme at the Centre for the Study of Violence and Reconciliation (CSVR). He has a Masters in Management (Public and Development Management) from the School of Public and Development Management at the University of the Witwatersrand (2000). He has written extensively on policing issues including on questions of police reform, control of the use of force and police accountability and oversight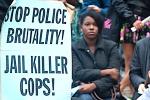 David Bruce - If one wants to understand the common thread behind police brutality in South Africa, the cruelty that last week killed taxi driver Mido Macia, the massacre of the miners at Marikana or the killing of Andries Tatane, it is helpful to go back to the ANC's 2009 election manifesto. The manifesto largely rehashes old ideas. But in describing how the ANC will "intensify the fight against crime and corruption" there is one word in the manifesto that is relevant to understanding...
David Bruce - On Friday the 12th of October Zenzile Nyenye and Siyakhele Kwazile were arrested. They have been charged for the murder of Daluvuyo Bongo, the National Union of Mineworkers (NUM) branch secretary in North West. Bongo was shot dead at Marikana on the 5th of October. On Wednesday Nyenye and Kwazile were denied bail by magistrate Carnel Bezuidenhout in the Rustenburg magistrate's court. This article is not written with the intention of arguing that Nyenye and Kwazile are innocent of the...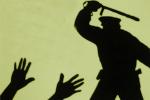 David Bruce - During apartheid some of the most notorious instances of police brutality were the killings of demonstrators involved in peaceful protests. It therefore made sense that one of the issues that received concerted attention during the police reform process of the 1990s was public order policing. An important initial step in this regard was the introduction of new legislation. The Regulation of Gatherings Act, in fact, came into force in January 1994 prior to the formal transition to...
David Bruce - This article is written in collaboration with the African Policing Civilian Oversight Forum.President Zuma has appointed Judge Ian Farlam to head up a Commission of Inquiry into the massacre at Marikana. But is it the appropriate mechanism for dealing with the most pressing issue that needs to be addressed about Marikana: The fact that more than 34 people were killed by police on 16 August in circumstances that were, to put it in the mildest terms, highly questionable? Commissions of...