Land Reform
Glenn Ashton - Structural poverty, exacerbated by falling employment, has dogged South Africa since 1994. Subsequently unemployment has officially increased from around one fifth of the active workforce, to a quarter today. The unofficial "expanded" and probably more realistic level of unemployment is closer to 40%. This issue, more than any other, threatens the fundamental stability of our nation. In 1995 the philosopher Jeremy Rifkin published a book called the "The End of...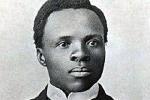 Richard Pithouse - In 1652, the year that Jan van Riebeck first stepped on to these shores, Gerrad Winstanley, an English radical, published a pamphlet called The Law of Freedom in a Platform. Three years earlier he had led a land occupation on St. George's Hill in Surrey. The occupation had aimed, against the growing enclosure of common lands for private profit to insist that "the Earth becomes a Common Treasury again". It was quickly and violently crushed. The pamphlet that Winstanley published...
Anna Majavu - A Khoi and San umbrella organisation has given the thumbs down to government's latest offer to allow new claims for land stolen from indigenous South Africans before 1913. According to Chief !Kora Danab Hennie van Wyk of the Xoraxoukhoe Khoisan Indigenous Peoples' Organisation, the department of rural development and land reform has chosen "puppets" for its new "consultative process" which will not restore any real rights to the already marginalised Khoi...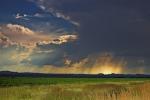 Glenn Ashton - The question of land and agricultural reform in South Africa remains largely unresolved as we head towards the end of our second decade of democracy. It is remarkable that a democratically elected government, enjoying such an overwhelming parliamentary majority and popular support, has failed so spectacularly, in such an important area of governance, for so long. It is equally remarkable that the government is still, this late in the day, touting concepts as vague as the five-step...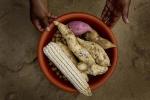 Jos Martens - Once again, Zimbabwe is experiencing a drought with famine affecting at least 1.4 of the 12.6 million people still living in the country. USAID estimates that the country produces just over half the two million metric tons (MT) of cereal needed to feed the entire population. Those most affected are the people in the rural areas located in the drier regions of the country, the estimated 350 000 farm workers and their families, most of whom lost their jobs under Zimbabwe's "Fast...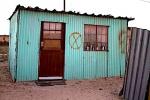 Glenn Ashton - Land ownership is a prickly problem in South Africa, which has not yet been properly addressed, despite its prioritisation in 1994. The primary focus on land redistribution has understandably, but perhaps unwisely, centred on the issue of agricultural land holdings. Given increased rates of urbanisation, it can be argued that urban land tenure demands similar, if not higher levels of attention. Land is at the foundation of conventional - and informal - economic wealth, in both developed...