Land Reform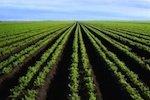 Stephen Greenberg - ANCYL President Julius Malema's recent comments on land nationalisation have caused quite a stir. The owners of wealth thought this topic had been put to rest with the passing of the 1996 Constitution, which secures private property rights. It is no wonder, then, that newspapers and magazines are filled with Professors and other experts proclaiming that nationalisation is not permitted in the Constitution. That debate doesn't concern us here. The issue is whether or...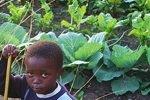 Stephen Greenberg - In early September Minister of Rural Development and Land Reform announced a moratorium on share equity schemes as a model for land reform. The immediate response from the mainstream media was to rush to the defence of share equity as the "most commercially successful land reform model to date". But we need to ask what commercial success is, and who has benefited from it through share equity schemes in practice? Share equity schemes were introduced early on in the land...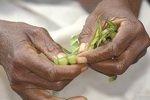 Stephen Greenberg - Mike Malehase has a strange travelling companion when he moves between his home in Soweto and Vleifontein, a small service centre some 25km south-east of Makhado (formerly Louis Trichardt) in northern Limpopo. He carries a molasses block with him on the bus as a feed supplement for his growing herd of pure-bred Simmental cattle. Malehase, a young man in his early 30s, earns a living as a traditional healer in Soweto, but his passion is farming. He uses money from his healing business to...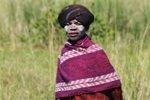 Stephen Greenberg - The new appointments to the 'economic cluster' have dominated media discussion of the Zuma Cabinet. Receiving far less coverage is the restructuring of the 'rural' ministries of agriculture, land and forestry. The Ministry of Agriculture and Land Affairs has been split, and forestry has been separated from water affairs and joined to agriculture. The Department of Land Affairs (DLA) has become a newly-formed Ministry of Rural Development and Land Reform. Given the stress the ANC has placed...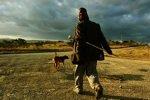 Stephen Greenberg - On 8 April, Agriculture and Land Affairs Minister Lulu Xingwana acted on her threat to reclaim redistribution farms that were not being used. In the fifth such repossession, the minister moved onto a Gauteng farm with a group of officials, reportedly telling a tenant: "Do you know who I am? I am the minister of land affairs and this is my house. Pack your bags and get out of my house right now." What are we to make of this rather aggressive assertion by the state of its...
On Saturday, 14 March 2009, President Evo Morales gave away 34 land titles in Bolivia's Santa Cruz province. This was state owned land that was not being used. The government has also confiscated thousands of hectares of land that belonged to five powerful ranchers. Morales promised to redistribute the land to those he says are its rightful owners. Indigenous Bolivians are celebrating the fact that for the first time since the country was invaded by Spain, all the people of the country have...