Keyword: civil society
Dale T. McKinley - There can be no doubt that since 1994 (non-corporate) progressive civil society organisations (CSOs) in South Africa, despite serious organisational and resource challenges alongside an often hostile government and corporate sector, have achieved a great deal. A combination of localised community-based organisations, broader sectoral and/or issue-based social movements, progressive NGOs, some unions as well as variety of other immigrant, religious, youth, LGBTI...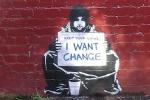 Charlene Houston - Last month South Africans marked Human Rights Day and although most critics of government say that poverty is worse than ever, the day was a rather staid affair. Many of the holidays we observe in post-apartheid South Africa emerged out of a struggle culture where activists took advantage of the opportunity to raise awareness about socio-political issues, engaged in protest action and in some cases, even celebration. These public holidays were once important dates on NGO calendars...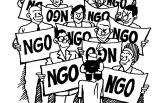 Richard Pithouse - Jacob Zuma has often been presented as an avuncular man who needs to stop dithering and get on with the business of governing. But the trajectory of the ANC under Zuma is actually very clear. From the fascination with the authoritarian capitalism of China to the return to brutal methods of policing, the nature of the attacks on the media, the judiciary and civil society, the escalation of the powers and role of the intelligence agencies and the increasingly brazen repression of grassroots...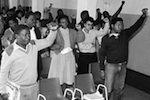 Richard Pithouse - These men… at the head of a team of administrators…. proclaim that the vocation of their people is to obey, to go on obeying and to be obedient till the end of time (Frantz Fanon, 1961). Gwede Mantashe and Jeremy Cronin have both recently taken the view that the National Democratic Revolution (NDR) needs to be defended against attempts to organise outside of direct party control. We shouldn't be particularly surprised by this development given the long history of...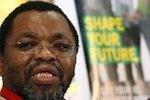 Richard Pithouse - Gwede Mantashe, the Secretary General of the African National Congress and Chairperson of the South African Communist Party, is not a democrat. He's hardly the only influential public figure in South Africa who is not a democrat. Julius Malema, with his hysterical attempts to symbolically annihilate the humanity of his opponents, is certainly not a democrat. And Helen Zille's attempt to justify her illegal, violent and, in strict legal terms, criminal evictions in Hout Bay by...
Charlene Houston - The state of our nation is the outcome of a multidimensional struggle. The tussle between the polluters and the sick; between the under-paid and the over-paid; between the owners of wealth and producers of goods; between the greedy and the hungry, between people and corporations; between developed and under-developed nations – all culminate to create our democratic space for engagement. As democratic institutions, governments find themselves in a tug of war between competing...