Keyword: civil society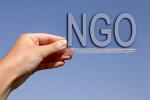 Richard Pithouse - There is an extraordinary degree of popular protest in South Africa. It is diverse, dynamic and unstable and it includes elements that are emancipatory, contradictory and reactionary. This degree of sustained popular dissent – long organised and expressed outside of liberal frameworks, and increasingly also organised and expressed at a distance from the ruling party – provides fertile ground for building popular organisations. But, with important exceptions, the vast bulk of the...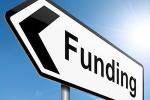 Alexander O'Riordan - A cursory scan of the NGO job boards confirms the widely held assumption that South Africa's civil society organizations are struggling to get funding. Organisations appear to be in crisis, jobs are hard to get, salaries are markedly below market norms and rumours abound that established NGOs are on the verge of bankruptcy. Last month, for example, the press reported that the Treatment Action Campaign publically protested rumours it was on the verge of bankruptcy; many others are...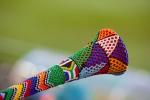 Fazila Farouk - Birthdays and anniversaries are treated as milestones for reflection by many people, so it's no surprise that Freedom Day, 27 April 2014, South Africa's looming 20th anniversary as a democracy has unleashed a barrage of commentary aimed at reflecting on the country's development. Debates are heightened by the fact that the momentous anniversary coincides with the country's forthcoming 2014 general elections. It's the 5th time that South Africans will go to the...

Civil society is considered to be an important stakeholder in any country that seeks to deepen its democracy. Defined as operating outside of the state and of the market, it is often referred to as the third sector. Civil society organisations (CSOs) are varied in their character and in their purpose. But there is a common thread that holds them together, which is that they exist in public life to promote public good. In fact, the strength of a country's civil society is often used...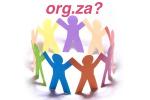 Frank Meintjies - Some parts of South African civil society are very weak. Faced with various problems, quite a few civil society organisations live with the constant threat of closure and many have been forced to cut back on programme work. Other parts of civil society are vibrant. There is strength at the local level. Although many community organisations, including advice offices, are limping along, there is also vibrancy and assertiveness as expressed, for example, in the form of the daily service...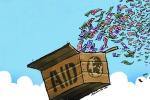 Alexander O'Riordan - Inclusive Development, a tiny California based NGO that lists only three advisors on its website, managed to do what many larger organisations or governments failed to do: hold donors to account for their potential complicity in human rights abuses. In 2010, Human Rights Watch (HRW) reported that aid to Ethiopia was being used in a political manner – as a reward to those that supported the ruling party and as coercion for those critical of the ruling elite. The report, while well...