Charlene Houston
A trained manager, Charlene holds a BA (Sociology and English) and Higher Diploma in Education (English, History). She has held senior positions in NGOs for many years. She recently changed her professional path, but not her social focus to make documentaries that promote just societies through story-telling.

Charlene has completed several short courses in film production, scriptwriting and product development. In 2001, Charlene was the recipient of the NTVAA's coveted Craft Award for Research and Production for work on the Gangsters and Bioscopes documentary (MNET 2001).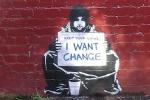 Charlene Houston - Last month South Africans marked Human Rights Day and although most critics of government say that poverty is worse than ever, the day was a rather staid affair. Many of the holidays we observe in post-apartheid South Africa emerged out of a struggle culture where activists took advantage of the opportunity to raise awareness about socio-political issues, engaged in protest action and in some cases, even celebration. These public holidays were once important dates on NGO calendars...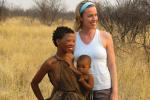 Charlene Houston - In a recent media article, the Mayor of Cape Town's spokesperson stated that the City intends to establish a Khoisan village in Hout Bay's Hangberg fishing village, as a way of building an inclusive city. In the past, similar announcements have been made in the context of boosting tourism in the village. The question we have to ask is not just whether this village would be up to the task of fostering inclusion in a city now widely acknowledged as racially segregated, but more...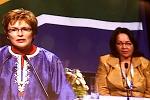 Charlene Houston - There are never any winners when people and their real issues are sacrificed at the altar of politics. Sadly, this is what took place in the battle for Rondebosch Common, which could also be referred to as the "battle of the egos". We live in a time of shared awareness and a shift in global developments - many people have realised that regardless of which political party is in power, whether it's the ANC or the DA, their material conditions remain the same. Ordinary...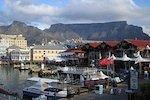 Charlene Houston - In at number seven, Table Mountain was announced one of the "New 7 Wonders of Nature" on 11 November 2011 - but what does this really mean? The hype South Africans experienced during the campaign is bizarre considering the value and status of this top seven list. The "Vote for Table Mountain" website explains that the competition was about "officially recognising seven of the most beautiful and prolific icons of nature from all over the world." The...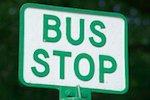 Charlene Houston - October 15, 2011 was World Revolution Day – a physical manifestation of the discontent sweeping through the world at this time. South Africans joined in the protest action. October has also historically been "Transport Month" in South Africa and as the long brewing discontent increasingly spills over, I can't resist wondering if we will see collective action emerging to champion public transport issues. The absence of organised public reaction to the pathetic...
Charlene Houston - Public transport emerged out of the need for commuters to get from one place to another for social and economic reasons. Transport serves another important function too, shipping goods such as agricultural produce from one point to another. Indeed, the first train in South Africa was planned to run from Cape Town to Wellington in order to service the wine industry. These days, while cars dominate our roads, public transport is still critical for getting the workforce to and from work...