Financial Crisis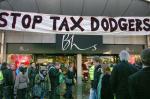 Glenn Ashton - 2012 is the year to dispel any doubt that capitalism is terminally ill. The recent Libor scandal in the United Kingdom, where the head of Barclays was pilloried for his responsibility in fixing one of the world's most important international interest rates was shocking, not for the fact that it happened, but because it was exposed at all. The incestuous relationship between the international banking industry and the fiat-money based central banks is a shell game of staggering duplicity,...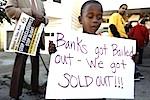 One of the biggest banks in the US, Wells Fargo, has agreed to pay $175m to settle allegations it charged higher mortgage rates and fees to Black and Latino customers. Discriminatory lending practices in the banking industry left Black and Latino neighbourhoods blighted by foreclosures after the housing bubble burst. A government investigation found tens of thousands of cases of African Americans and Hispanics being charged more than White customers with similar credit profiles. The...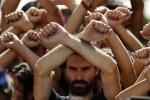 Amy Goodman - In Madrid, Spain, protesters are celebrating a major victory after that country's high court opened a criminal investigation into the former head of Spain's biggest mortgage lender. Rodrigo Rato, the former head of the IMF, has been ordered to appear in court to face criminal fraud accusations related to the downfall of Bankia, a banking giant that has sought tens of billions of dollars in bailout money. The news marks a rare case where a former executive is facing a criminal...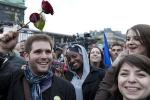 Leonard Gentle - The Presidential elections in France and the general elections in Greece are seismic events, which have significance way beyond the characters involved. After three years of austerity programmes throughout Europe characterised by billions of Euros worth of public money redirected towards protecting bankers and speculators who indulged in an orgy of reckless bond buying, people are simply defying an elite consensus. This consensus brought together all the politicians, economists and media...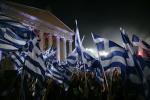 Panos Garganas - The results of the Greek general election have exploded in the face of the ruling class. The parties that had supported the "technocratic" coalition government, headed by former banker Lucas Papademos, suffered a crushing defeat. In 2009 these parties controlled 266 of the 300 seats in the Greek parliament. Now they are down to 149 seats between them. Bonus And even this figure is misleading, as it includes 50 seats given as a "bonus" by the electoral...
Rebecca Solnit - Sending Debt Peonage, Poverty, and Freaky Weather Into the Arena When I was growing up, I ate books for breakfast, lunch, and dinner, and since I was constantly running out of reading material, I read everyone else's -- which for a girl with older brothers meant science fiction. The books were supposed to be about the future, but they always turned out to be very much about this very moment. Some of them -- Robert Heinlein's Stranger in a Strange Land -- were comically of...