Financial Crisis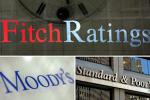 "The way we rate national economies is all wrong," says rating agency reformer Annette Heuser. With mysterious and obscure methods, three private US-based credit rating agencies - Moody's, Standard & Poor's and Fitch - wield immense power over national economies across the globe and the outcomes can be catastrophic. Presently there is complete lack of transparency about how ratings agencies rate countries and companies. But what if there was another way? In...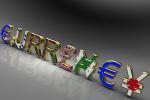 Glenn Ashton - As an emerging market South Africa finds itself amongst a raft of emerging nations in increasing peril in the ocean of international currency markets, with value being speculatively eroded by the predator sharks of the casino economy. The prospect of rescue by capital institutions in the developed world appears slim. Instead commercial and central banks, along with institutions like the International Monetary Fund and World Bank, disinterestedly observe the carnage. It is unsurprising that...

Heiner flassbeck, Professor of Economics, Hamburg University, argues that the world is in a dangerous moment where it is sliding towards a global recession with all its attendant social problems. Globally, there is high pressure on low wages. In the past there was high pressure on high wages. However, 30 years after the neoliberal counterrevolution, it is the other way around. The situation is destabilizing the global economy and requires an intervention to strengthen the labour sector...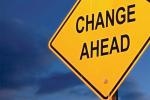 Saliem Fakir - Economic crises always present opportunities to rethink the conventional economic model whatever hue it may take. Some of these debates are raging at the World Economic Forum at present. South African debates on economic policy matters are out of touch with the emergence of fresh thinking amongst mainstream economists in different parts of the world. Those who follow John Maynard Keynes examine his ideas with a fresh pair of eyes and those that defend the tradition of the trio of...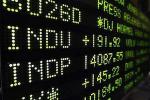 Dutch filmmaker Marije Meerman has produced a trilogy of films examining the secretive and exploitative world of high frequency trading. "Super-quick computers and advanced mathematical formulas have largely taken over trading on the financial markets from human beings". Experts explain that algorithms are now the drivers of a system so complex that humans fail to comprehend it. "Algorithms secretly lie in waiting for the moment that your pension money gets on the...

What exactly is progressive politics? BBC's HARDtalk speaks to political philosopher, Roberto Mangabeira Unger, President Obama's former Harvard law professor who also served as Minister of Strategic Affairs in Brazil under President Lula. Unger who describes himself as a radical democrat, has an ambitious take on what it means to be progressive. He argues, "On the whole, throughout the world today, the progressives have no project. Their project is the project of their conservative...