Financial Crisis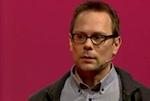 James Glattfelder studies complexity: how an interconnected system - say, a swarm of birds - is more than the sum of its parts. And complexity theory, it turns out, can reveal a lot about how the economy works. Glattfelder shares a groundbreaking study of how control flows through the global economy, and how concentration of power in the hands of a shockingly small number leaves us all vulnerable. There are 737 top shareholders in the world that control 80% of the corporations globally....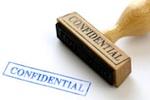 The world's wealthy countries often criticise African nations for corruption - especially as perpetrated by the continent's government and business leaders who abuse their positions by looting tens of billions of dollars in national assets or the profits from state-owned enterprises that could otherwise be used to relieve the plight of some of the world's poorest peoples. Yet even as the West condemns these practices, it also helps make them possible. Dirty money is channelled to banks in...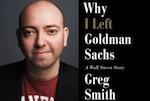 A Storm of controversy followed ex-Johannesburger Greg Smith after his very public resignation from Goldman Sachs on 14 March 2012 when the New York Times published his resignation letter. Smith's book, "Why I left Goldman Sachs", has recently been released and its not being well received by the investment and securities firm or its corporate media backers who are engaged in a full-frontal character assassination of the ex-Goldmanite. For more on this story, read...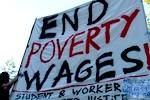 Worldwide the strategy for becoming more competitive in the global economy is to lower wages for an export economy. The problem that has arisen is that almost every country has done the same thing. Heiner Flassbeck is Director of the Division on Globalization and Development Strategies of the United Nations Conference on Trade and Development (UNCTAD). He has just released UNCTAD's 2012 annual report. It is essentially a report about inequality. It's not just that inequality is unfair --...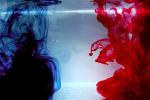 Alexander Reed Kelly - A bold experiment is under way in the world's fifth-largest economy: As part of a recovery plan aimed at plugging a $48 billion hole in the French budget, leftist President Francois Hollande announced last week a 75 percent tax on the personal incomes of anyone earning more than $1.3 million a year, effective for two years beginning in 2013. The decision has some of the country's top earners, led in the media by cosmetics tycoon Jean-Paul Agon, suggesting that the new rules...

Anti-austerity rage intensified in Madrid, as protesters surrounded the parliament Tuesday night in a sign of mounting frustration towards the right-wing government. Their demands included the resignation of top officials with new elections, the halt to austerity measures, and the rewriting of the Spanish Constitution. The protesters charged the government with theft and criminal activity for implementing harsh austerity measures, hiking taxes, record unemployment and allowing mass evictions...