Financial Crisis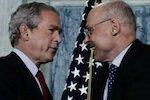 In the first episode of Meltdown, we hear about four men who brought down the global economy: a billionaire mortgage-seller who fooled millions; a high-rolling banker with a fatal weakness; a ferocious Wall Street predator; and the power behind the throne. The crash of September 2008 brought the largest bankruptcies in world history, pushing more than 30 million people into unemployment and bringing many countries to the edge of insolvency. Wall Street turned back the clock to 1929....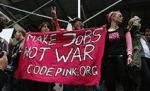 Demonstrators are marching on Wall Street in a campaign dubbed "Occupy Wall Street," which began on Saturday, 17 September 2011, when thousands gathered in New York City's Financial District. Inspired by the massive public protests in Cairo's Tahrir Square and Madrid's Puerta del Sol Square, hundreds have marched and slept in a park near Wall Street since Saturday. Ad Busters, a Vancouver-based culture-jamming magazine, put out a call for Saturday's protest...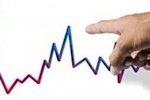 Saliem Fakir - Credit rating is a weighty obligation. Credit rating agencies (CRAs) can either boost a country's fortunes or bring it down. CRAs are privately owned agencies that specialize in investigating the credit worthiness (ability to pay back) of governments and companies. CRAs assign credit ratings for issuers of debt-like securities (such as, bonds in the case of governments) that can be traded. The record of CRAs, though, has been mixed and has been scrutinized for some time now. In 2003,...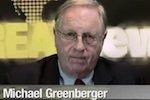 Michael Greenberger, Professor at University of Maryland, School of Law, contends that the world is in a dangerous moment. Greenberger talks about the risk of a global recession, arguing that we are in a 50/50 proposition of whether we are going to go into a second steep recession or worse. Greenberger provides a fascinating account of the root causes of the current crisis, talks about where we are in the current moment and what the best remedy would be to overcome the full blown crisis of...

Deena Stryker - An Italian radio program's story about Iceland's on-going revolution is a stunning example of how little our media tells us about the rest of the world. Americans may remember that at the start of the 2008 financial crisis, Iceland literally went bankrupt. The reasons were mentioned only in passing, and since then, this little-known member of the European Union fell back into oblivion. As one European country after another fails or risks failing, imperiling the Euro, with...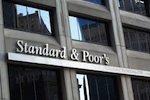 On Monday this week the stock market melted in New York, as did markets around the world. While most of the commentary is about Standard & Poor (S&P) downgrading US debt, most people realize that S&P's downgrading was meaningless. This was proven by the fact that when the stock market crashed, investors bought more American treasury bills. Garry Epstein, Co-director of the PERI Institute, says S&P's downgrading is a factor to the extent that investors think that the...