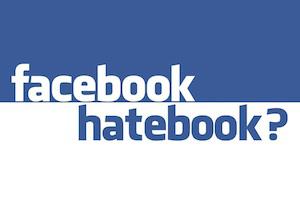 Picture: WTKR News Channel
A truck transporting 100 cattle to the abattoir overturned last week on the N1 highway, with 32 cows then allegedly being stolen by residents of a nearby poor community.

News websites carried a story sourced from a National Society for the Prevention of Cruelty to Animals (NSPCA) press release, which described the residents negatively as "frenzied", a "mob" and "vultures" and said they had "the intention" to hack pieces of flesh off the living creatures while they were trying to escape.

It is hardly surprising that when a cattle truck overturns near a very poor community, members of that community are going to want to slaughter the injured cattle, and eat the meat later. The cows were going to be killed and sold to people who can afford to eat meat, and the slaughterhouse is itself not a humane place for a cow to die. If anyone tried to prevent people from making off with the animals, it would also not be surprising that there might be a clash.

However, the NSPCA's deliberate de-contextualisation of the story cultivated an overkill of racism. The NSPCA allowed hundreds of un-moderated responses to the story on its official Facebook page, which described Black people as "savages", "uncontrollable", "primitive", and "barbaric", with calls even being made for a "bazooka" to be produced to "mow people down".

"This is just so sad that these savages will stand there and wait for their meat, willing to hack pieces from living animals" said one, while another called for the residents to "get Ebola/aids and die a slow death."

"What's [sic] the next step? Hack the person next to you to pieces and feed them to your kids? Maybe drink less alcohol, smoke less Tik and buy bread for your hungry kids next time!" said another, while yet another said "these Savages chop their own people up so what can you expect? They have no feeling...."

The comments on various news websites were just as bad. The news websites and NSPCA made no attempt to remove these comments. On the contrary, the only comment to which the NSPCA replied was one suggesting that maybe the people who allegedly stole the cows were just hungry.

Having whipped up this madness, it then proved difficult to verify whether the cows were actually hacked at while running away, because there were no photographs of people doing this. The NSPCA has also since said they won't pursue criminal charges against any of the alleged cattle thieves because they cannot identify them, which may indicate that during their emergency rescue mission, they took no photographs or video.

All in all, it was alarming that, having become a major news item, this story consequently provided several platforms for white people to attack Black people generally.

There have been calls for news websites to block racist comments instead of providing a platform for rampant online racism. The Mercury newspaper editor, Fikile-Ntsikelelo Moya says that online news comment sections should be shut down because they do not add value to discussions. "They are just an outlet for hateful and cowardly bigots. If herd mentality, naked racism by the functionally illiterate is freedom, then I'd rather be less free," he wrote last week.

"Keeping them up without proper gatekeeping is like keeping pit-bulls or poisonous snakes in your backyard - as is your right - without taking up the connected obligation to ensure they are kept away from harming others," he wrote.

The tirade of un-moderated racist comments on the NSPCA story proved this point through their promotion of a highly offensive racist stereotype of Black people as "savages" and by undermining the fact that the Black majority is living in truly dire poverty and hunger.

Stories with context about hunger and poverty are few and far between. Occasionally, an advocacy group like the Black Sash will release research showing that the poor use less than two percent of the country's water. Sometimes, just before elections, when the poor are being given food parcels in the presence of journalists, someone will be quoted saying that until that moment, they had never eaten real meat, but only chicken skin. Or cabinet ministers will go on a walkabout through informal settlements and pretend to be shocked at hearing a mother say that she is boiling up some newspaper for her children's dinner.

Journalist Maahir Pretorius, who quit his job on a newspaper to join the EFF, says he once wrote a story about three five year olds on the Cape Flats fighting off a dog for a torn piece of human foetus they found in a rubbish bin, which they carried to their shack to have cooked for a meal afterwards. Tales of poor children "swimming" in cesspools of sewage that forms near shacks are often found on the Facebook pages of political activists.

This is the kind of context that was missing from the NSPCA's press release, with the organisation instead choosing to contribute to a narrative where the hungry are presented as primitive and brutish.

In 2012, Science Direct journal researched the effect of messages with a racist content that are delivered via Facebook. The study concluded, "The ability of racist messages to spread via social networks is of concern, as people are increasingly using Facebook not only as a way of connecting with friends, but as a primary source of information."

Many news websites and reputable non-profit or advocacy organisations have moderated the comments sections on their online platforms for years. The fact that the NSPCA has allowed hundreds of comments on their official social media page describing Black people as "savages" and "barbarians" indicates that racism is part of the message they want to associate with their brand.