Keyword: Facebook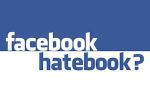 Anna Majavu - A truck transporting 100 cattle to the abattoir overturned last week on the N1 highway, with 32 cows then allegedly being stolen by residents of a nearby poor community. News websites carried a story sourced from a National Society for the Prevention of Cruelty to Animals (NSPCA) press release, which described the residents negatively as "frenzied", a "mob" and "vultures" and said they had "the intention" to hack pieces of flesh off the...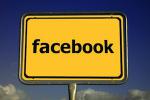 Jon Queally - New details surrounding how Facebook allowed academic researchers to conduct a secret experiment on nearly 700,000 of its users to determine if digital manipulation of their emotions could be achieved has spurred widespread condemnation and new fears about the power of such systems when turned against the millions of people who use them on a daily basis. The experiment in question, which sought to document evidence of a "massive-scale emotional contagion through social networks,"...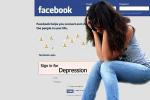 Loneliness has become the most common ailment of the modern world. One of the possible reasons for this is the online social network. We're collecting friends like stamps and not distinguishing between quantity and quality. We're exchanging the deep meaning and intimacy of friendship for chats instead of having conversations. By doing so, we're sacrificing conversation for mere connection. And so a paradoxical situation is created in which we claim to have many friends while actually...
Ben Norton - Is Facebook flirting with fascism? The question might prove difficult to answer with a resounding "yes or no," but, to those who have been keeping track of its recent censorship practices, the answer appears to lean heavily toward the affirmative. On 9 January 2014, after over five years of operation, popular Facebook page Anarchist Memes was permanently taken down by Facebook. With approximately 90,000 likes and hundreds of comments each day, Anarchist Memes established itself...

Due to the growth of social networking on the Internet, we no longer have to react to emotions in real time," says Cliff Nass, professor of communications at Stanford University. Faces and voices are the most descriptive forms of emotion, and new research suggests that heavy users of social media are less able to assess emotion successfully, leading to "emotional atrophy", the difficulty to understand and process emotions in real time. Social media has now become the...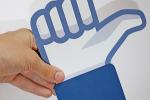 Jim Naureckas - Back in May, Facebook introduced its Promoted Posts program, giving groups and companies with pages on the social media site the option of paying to get their posts seen by more of their fans. The way Facebook works is that you don't see every post by every friend or every page that you like–Facebook has a formula called Edgerank that tries to determine how interested you'd be in that post, based mainly on how much you've "liked," shared or commented upon similar posts in...