Keyword: poverty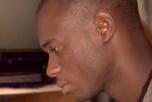 Some of the worst recent violence against migrants in South Africa - who many locals accuse of taking their jobs - happens in neighbourhoods of extreme poverty. A 2014 World Bank study found that about half of South Africa's urban population lives in informal settlements or townships. The report argued that they are home to about 60 percent of the country's unemployed. While the South African government claims it will tackle what it describes as the root causes of the problem,...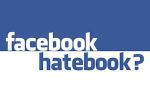 Anna Majavu - A truck transporting 100 cattle to the abattoir overturned last week on the N1 highway, with 32 cows then allegedly being stolen by residents of a nearby poor community. News websites carried a story sourced from a National Society for the Prevention of Cruelty to Animals (NSPCA) press release, which described the residents negatively as "frenzied", a "mob" and "vultures" and said they had "the intention" to hack pieces of flesh off the...

UK charity, the Pilion Trust, an organisation that helps some of the poorest and most vulnerable, has conducted a social experiment on the people of London to see if they really do care about those who are less fortunate. A man wearing a sign saying, "Fuck the poor" was sent out to the streets of the capitol as part of a campaign for the charity. People were genuinely offended by the sign and took the man to task for the offensive statement. What do you think happened when he...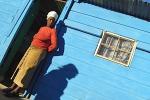 Frank Meintjies - Where is poverty located? What are its shapes and forms? What strategies do households use to cope? Poor neighbourhoods are often opaque to outsiders, even to those making policies that have a direct impact on such communities. Government planners need to probe beneath the surface – they should see the complexity, understand the livelihood systems and appreciate the coping strategies used in marginalised communities. Often, in a bid to reorganise use of space or formalise the...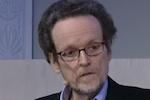 The average per capita income of the world is US$10,000. So why are so many people so life threateningly poor? The superficial answer is that there isn't enough income distribution in the world. The top 25% of the human population gets over 90% of the share of global household income, while the bottom 25% gets just 0,78%. Why is income so unequally distributed and what can be done to address the problem? For answers and deeper insights, as well as a glimpse into the scope of global poverty...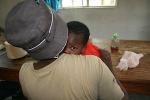 Robin Broad and John Cavanagh - The statistics upon which most poverty elimination strategies are based are extremely misleading, and often steer experts toward the wrong solutions. Now here is what sounds like a New York Times headline to celebrate: "Dire Poverty Falls Despite Global Slump, Report Finds." That report would be a 6-page World Bank briefing note, the press release for which is titled: "New Estimates Reveal Drop in Extreme Poverty 2005-2010." Echoes The Economist: "For the...