Keyword: South Africa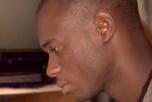 Some of the worst recent violence against migrants in South Africa - who many locals accuse of taking their jobs - happens in neighbourhoods of extreme poverty. A 2014 World Bank study found that about half of South Africa's urban population lives in informal settlements or townships. The report argued that they are home to about 60 percent of the country's unemployed. While the South African government claims it will tackle what it describes as the root causes of the problem,...
Dale T. McKinley - Evidently, the ANC thinks that the people of South Africa do not know their own history. That's more or less what ANC General Secretary Gwede Mantashe said the other day when addressing the media in the lead-up to the organisation's 103rd anniversary celebrations. In his words: "We will be reminding people of their history. They don't know the journey and the complexity of the journey. Freedom is not a destination. It is a journey." Besides their...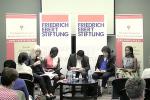 Speaking at an event to examine different ideological perspectives – left, right and centre - on building a more inclusive South African economy, Ann Bernstein of the Centre for Development and Enterprise (CDE) called for continued fiscal discipline, which she argued has been responsible for lifting millions of people out of poverty in countries like India, Brazil and South Africa. This panel discussion was co-hosted by the South African Civil Society Information Service (SACSIS)...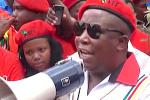 Jane Duncan - As a new political party, the Economic Freedom Fighters (EFF) has generated both excitement and criticism in a short space of time. Its commitment to anti-capitalism, anti-imperialism and Fanonianism sets it apart from the gaggle of parties vying for the political centre, and clearly its message has gained traction, especially amongst the youth. Much of the media commentary has focussed on these aspects of its founding manifesto, especially its position on nationalisation, and some on the...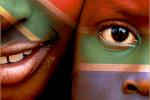 South Africa (SA) has the largest economy on the African continent worth about $300bn and could be an engine of growth. But SA's growth is stymied by its extreme inequality, which places a drag on growth, argues professor of economics, Leonce Ndikumana of the University of Massachusetts, Amherst. One challenge facing the SA economy is that it is a typical capitalist economy where the proceeds and the gains from growth basically accrue mostly to capital. The owners of capital get...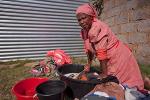 Gillian Schutte & Sipho Singiswa - Oppression, when written about, is often reduced to one layer of suffering. Yet when one unpacks the lives and narratives of the poor it becomes clear that their struggle to survive takes place under many layers of oppression. Layer One: The History of Racial Oppression The most obvious layer of oppression is that of a history of colonialism, labour and apartheid. Colonialists created 'race' as a way of oppressing the colonised. This race construct was created on the...