Jane Duncan

Jane Duncan is a Professor of Journalism at the University of Johannesburg. Before that she was Highway Africa Chair of Media and Information Society, School of Journalism and Media Studies at Rhodes University. Jane is a prominent media activist and former executive director of the Freedom of Expression Institute. She has three post-graduate degrees, and has written widely on media policy and media freedom issues.





Please click on the image for a larger picture.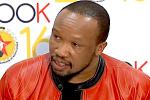 Jane Duncan - At its special national congress last month, the National Union of Metalworkers of South Africa (Numsa) took a significant decision not to support the ruling African National Congress (ANC) in the next elections. Numsa is the largest union affiliated to the troubled Congress of South African Trade Unions, and its clout is considerable, so its decision is a turning point for the country's politics. Numsa supports socialist ideas and, as a result, at the congress, it resolved to...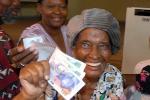 Jane Duncan - South Africans have become used to certain parts of the state being efficient, while other parts are plagued by chronic inefficiency, to the point where many dread having to deal with them. The parastatal South African National Roads Agency, supported by the government, has finally swung into action in Gauteng, bullying road users to buy e-tags and pay exorbitant toll fees. On the same day that the e-toll system went live, thousands of commuters took to alternative routes to find their way...
Jane Duncan - Last month, forensic auditor Lawrence Moepi was killed in a suspected hit, which happened as he arrived for work at his Johannesburg office. Apparently, Moepi was working on some big cases involving suspected corruption. The Auditor-General had also appointed him to the investigations team on the now-notorious arms deal. Moepi had earned a reputation of being a fraudster's worst nightmare: a fearless, principled, incorruptible auditor. It is widely suspected that he was killed to...
Jane Duncan - The Print and Digital Media Transformation Task Team has just released its much-anticipated report into transformation in the major press groups. The report is an important step forward for the press, as it forces the industry to deal with issues it has not taken seriously up to this point. It is a blunt assessment and an indictment of the extent of racial and gender transformation in their ownership and management structures, which remain far too white and male. The Task Team is clear...
Jane Duncan - The South African media are awash with stories about the recent terrorist attack on the Westgate mall in Kenya, allegedly undertaken by Al Shabaab. The State Security Agency (SSA) and the beleaguered Crime Intelligence Division of the police stand accused of having missed vital intelligence on Samantha Lewthwaite (the 'white widow') and others allegedly linked to Al Shabaab. There is an important debate to be had about the sources of this intelligence and their interests....
Jane Duncan - This month marks one of the most troubling anniversaries of South Africa's post-apartheid history. On the 21st of September, five years ago, Thabo Mbeki was forced to resign as President of South Africa, a mere nine months before his second term of office expired. He did so following a deeply flawed judgment by Chris Nicholson on the pending trial of Mbeki's rival for the presidency, Jacob Zuma, and this judgement implicated Mbeki in political interference in the trial. The...