Jane Duncan

Jane Duncan is a Professor of Journalism at the University of Johannesburg. Before that she was Highway Africa Chair of Media and Information Society, School of Journalism and Media Studies at Rhodes University. Jane is a prominent media activist and former executive director of the Freedom of Expression Institute. She has three post-graduate degrees, and has written widely on media policy and media freedom issues.





Please click on the image for a larger picture.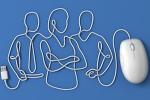 Jane Duncan - Recently, the African National Congress (ANC) released a discussion document on communications, entitled 'Building an inclusive society through information and communication technology (ICT)', in preparation for its elective conference in Mangaung. Many media commentators will probably focus on whether the ANC has varied its position on the statutory Media Appeals Tribunal (MAT). However, the document as a whole merits serious consideration, as it is likely to have an...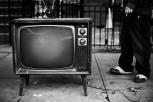 Jane Duncan - How many South Africans are aware of the massive changes in the pipeline for free-to-air television? Not many, it would seem. Most countries need to switch off their analogue signals and replace them with digital signals by 2015, by agreement with the International Telecommunications Union. In South Africa, this means that existing television viewers will need to buy set top boxes for approximately R700 to decode the digital signal, so that they can continue to receive television on...
Jane Duncan - Public demonstrations have been central to South Africa's democratic life for decades. Yet recent events suggest a narrowing of the substance of the right to assemble, demonstrate and picket, and a de-legitimisation of street politics. In this regard, the City of Cape Town's near hysterical overreaction to attempts to occupy Rondebosch Common is cause for concern. Last week's Constitutional Court case about whether the South African Transport and Allied...
Jane Duncan - In the next few weeks, the Press Freedom Commission will be holding public hearings into the adequacy of the self regulatory system for the press. In terms of this system, complaints of unethical reporting are handled by the Press Council of South Africa (PCSA), which was set up and is run by the press and members of the public. The Commission was established by the press industry representative body, Print Media South Africa and the South African National Editors' Forum in the wake of...
Jane Duncan - In a 2005 interview with academic Sandy Africa for her PhD thesis, the-then chair of the Parliamentary Joint Standing Committee on Intelligence, Siyabonga Cwele, lamented the fact that the intelligence services classified virtually all their information. This was in spite of the fact that the Intelligence Services Oversight Act only required classification of information about the identity of operatives, informants and operational methods. Cwele went on to express concern about the ways in...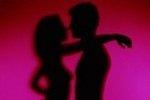 Jane Duncan - Recent revelations that Sports Minister Filike Mbalula had sex with a women, Joyce Molamu, while he was separated from his wife, have prompted public debate about how public the private lives of politicians should be. Mbalula has called on young people to be faithful to their partners in the context of the fight against HIV/ Aids. Media commentators have justified publication of the story on the basis that it was in the public interest to know about his hypocrisy, as it raises questions...