Jane Duncan

Jane Duncan is a Professor of Journalism at the University of Johannesburg. Before that she was Highway Africa Chair of Media and Information Society, School of Journalism and Media Studies at Rhodes University. Jane is a prominent media activist and former executive director of the Freedom of Expression Institute. She has three post-graduate degrees, and has written widely on media policy and media freedom issues.





Please click on the image for a larger picture.
Jane Duncan - Last week, the world was confronted with the horror of South Africa's first post-apartheid massacre. Over thirty striking Lonmin mineworkers were killed by the police, who turned semi-automatic rifle fire onto the workers after claiming that they were shot at first. Time will tell whether this was the case, but even if it was, it did not justify the mass killing of so many workers. The available information points to the police having used inappropriate, excessive force to quell the...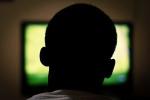 Jane Duncan - Last month, the Independent Communications Authority of South Africa (ICASA) released draft Digital Terrestrial Television (DTT) regulations for a second round of public consultations. The DTT transition provides South Africa with an opportunity to address the uneven development of television, given the enhanced capacity for more broadcasters to offer more channels. In theory, South Africa is meant to have three tiers of broadcasting - commercial, community and public service - to ensure...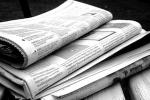 Jane Duncan - Recently the Parliamentary Portfolio Committee on Communications held the third in a series of public hearings on print media transformation. Many in the print media industry have been sceptical about the Committee's motives in calling the sector to account on this issue, and understandably so. Coming in the wake of the African National Congress's (ANC) threat of statutory regulation, as well as the Protection of State Information Bill, sections of the industry read these...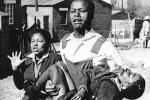 Jane Duncan - It was June 16, 1992. A number of us had been to hand out pamphlets at a rally to commemorate the events of the day in 1976, as we generally did on that day. I returned home in the afternoon, and decided to phone my mother to discuss a favour I needed to ask of her. I phoned her at 3.30pm, when I knew she would be home. She did not answer the phone. I tried several times after that, and still she didn't answer. A small voice in my head told me that something was wrong, as her...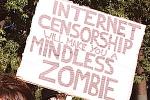 Jane Duncan - Media freedom in South Africa has been receiving bad press recently, although most of the attention has focussed on threats to print and broadcasting freedom. Little attention has been paid to creeping censorship of the supposedly most democratic medium of all, namely the internet. Over the past ten years, the government has developed a complex web of controls that has made internet censorship much more possible. Many legislative measures lie dormant, only to emerge when they are...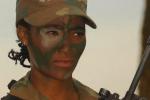 Jane Duncan - Many South Africans are worried about the mounting evidence of abuse of security cluster resources, and rightly so, as it is a highly sensitive area of government that could easily be used against political opponents of the ruling elite. Without investigative journalists drawing on sources of information inside the cluster, these abuses may not have come to light. Security cluster employees are often the first people to become aware of abuses, as they are close to the action and...