Jane Duncan

Jane Duncan is a Professor of Journalism at the University of Johannesburg. Before that she was Highway Africa Chair of Media and Information Society, School of Journalism and Media Studies at Rhodes University. Jane is a prominent media activist and former executive director of the Freedom of Expression Institute. She has three post-graduate degrees, and has written widely on media policy and media freedom issues.





Please click on the image for a larger picture.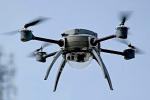 Jane Duncan - Drones. Many South Africans are likely to think of lazy worker bees or boring people when they hear the word. But Pakistanis, Afghanis or Yemenis are likely to think of the unmanned planes sent by the Barack Obama administration that rain death on their heads. Obama's drone strikes are summary, extrajudicial executions. The victims never having a chance to defend themselves against the accusations made against them, namely that they are terrorists. Furthermore, these strikes...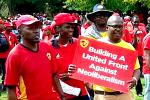 Jane Duncan - The country's largest trade union federation, the Congress of South African Trade Unions (Cosatu), has expelled the National Union of Metalworkers' of South Africa (Numsa), for not supporting the African National Congress (ANC). Anyone in South Africa who doesn't know this news must have been living under a rock for the past week. Numsa has been exploring political alternatives for the past year. In its December 2013 congress, it decided to launch a United Front to...
Jane Duncan - Are South Africans protesting because government service delivery is poor? Or are they protesting because delivery is so good that expectations have been raised to the point where government cannot meet them? The 'rising expectation' explanation of the protests has found favour with a diverse range of institutions and individuals, such as the government, the South African Institute for Race Relations (SAIRR), City Press editor Ferial Haffajee and Municipal IQ. It featured...
Jane Duncan - We warned you! Business journalist Rob Rose made this claim recently about the media's reporting on the collapse of African Bank Investment Limited (ABIL). He argued that the business press locally and globally have been "calling it right for ages" when it came to the financial crisis that swept the world from 2008 onwards. Rose also took issue with economist Trudi Makhaya's recent warning that South Africa lacked meaningful economics journalism. He disagreed with...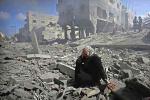 Jane Duncan - In the past few weeks, the South African media has been dominated by the unfolding catastrophe in Gaza and South Africans have had to rely largely on foreign coverage of this issue to understand it. The mainstream US media is still parroting the Israeli line that the country is acting in self-defence, or its right to be 'free from tunnels and rockets' in Secretary of State John Kerry's words, but Israel is clearly meting out collective punishment to Palestinians. At a...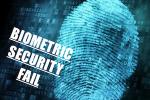 Jane Duncan - Mauritius is known to South Africans mainly as a holiday destination, brimming with idyllic beaches, luxurious hotels and stunning scenery. However, there are other, less well-known ties that bind the two countries together. At the moment, both countries are introducing 'smart' ID cards, requiring their citizens to give biometric information to the government in the form of their fingerprints, to establish their legal identities. This information will also be recorded in...