Alexander O'Riordan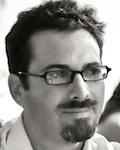 Alexander O'Riordan has worked on aid and development effectiveness for the EU, UN and various governments in over twenty countries. He has recently moved to Cape Town to complete his doctoral studies on the political economy of donor allocations of funding.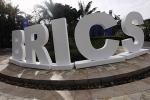 Alexander O'Riordan - Last week Brazil, Russia, India, China and South Africa (BRICS) announced they are joining forces to establish a BRICS alternative to the World Bank. The BRICS bank will be capitalised to the tune of $50 billion or about the same size as the World Bank's loan to Brazil. While the size of the initial capital allocation does not stack up in comparison to the World Bank's, this could still prove to be a significant opportunity to change the global system more in favour of the...
Alexander O'Riordan - A quiet gender revolution the like of which has been unseen in Southern Africa and perhaps anywhere in the world, is now firmly underway in Namibia. The ruling party, SWAPO has not only committed to filling half of its seats in parliament with women but also committed to what they call a 'Zebra system' whereby if a Minister is a woman then the Deputy Minister will be a man and vice versa. Even more ambitiously, the implication is that the roles will be switched in successive...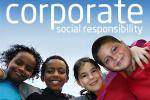 Alexander O'Riordan - Last week the University of Pretoria's Gordon Institute of Business Science held a two-day workshop on "Serious Social Investment" with respect to corporate social investment (CSI) in South Africa. The workshop, the fifth of its kind, focused on "initiating new conversations around the vision for South Africa and the benefits and value propositions for all involved in the CSI sector." Clearly the organisers are calling for a clearer vision of the role of CSI in...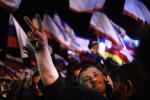 Alexander O'Riordan - This weekend Crimea's hastily organised referendum concluded as expected with an ethnically Russian majority population voting overwhelmingly to merge with Russia. The Western response of sanctions and punitive measures against Russia for its shamefacedly opportunistic occupation will prove in the long run to be largely bluster. There is no doubt the Kremlin is anxious to counter a growing Western-leaning politics in the region and to annex a strategically important part of Ukraine....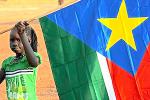 Alexander O'Riordan - Little more than two years since declaring independence, South Sudan is now in what can only be described as a civil war. Right now representatives of both sides are in Addis Ababa for peace talks backed by Ethiopia, Uganda and Kenya amongst others. While many pundits have and continue to point to ethnic based threats to stability, few have paid enough attention to the raw economics of the situation. South Sudan's government inherited one of the world's poorest and most...
Alexander O'Riordan - When the UK announced it would end aid to South Africa, many pundits and African leaders heralded the decision as an end to Africa's dependency on aid. These African leaders and elites see aid as patronising, an indignity to be resisted, a charity not needed. This critique of aid complements critiques by post-colonial theorists that criticise aid as another form of imperialism. At the same time, since 2007, the financial crisis and protracted narrative of austerity have allowed Western...