Alexander O'Riordan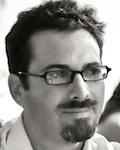 Alexander O'Riordan has worked on aid and development effectiveness for the EU, UN and various governments in over twenty countries. He has recently moved to Cape Town to complete his doctoral studies on the political economy of donor allocations of funding.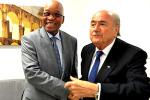 Alexander O'Riordan - Last night Sepp Blatter resigned after seventeen years in the position, as president of football's global governing body, FIFA. The resignation was to be expected since American criminal investigators last week indicted a host of FIFA executives on charges related to corruption and wire fraud. Notably, these charges allege that South Africa paid over a hundred million rand in bribes to secure its 2010 World Cup Bid. In South Africa this should hardly be breaking news: one would be hard...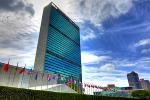 Alexander O'Riordan - Once again the mask has dropped and we have a glimpse of how the United Nations' (UN) senior management actively supports and covers up abuse. In 2014, a rare principled UN employee, Anders Kompass found and reported credible evidence that French peacekeepers raped starving, homeless, young boys as young as nine-years-old. Instead of reacting with a sense of urgency the UN's senior management decided to sit on the report denying any possibility of justice or redress for the...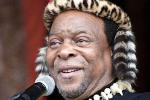 Alexander O'Riordan - Reuters, amongst other news agencies, directly links South Africa's xenophobic violence to King Goodwill Zwelithini's incendiary statements: "Let us pop our head lice. We must remove ticks and place them outside in the sun. We ask foreign nationals to pack their belongings and be sent back." However horrific and objectionable these statements are for migrants, they are also illustrative of the anxieties of the Zulu royal house. Lice and ticks are scavengers that...
Alexander O'Riordan - While the 'Rhodes Must Fall' protestors have successfully toppled the Rhodes statue at the University of Cape Town, the latest signs are that the global economic order is only getting stronger albeit with a few changed faces. In much the same way that replacing statues of old white capitalists with that of new black capitalists does not change the rules of the economy, so too is there growing evidence that China and other emerging economies are tracking closer and closer to...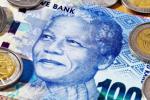 Alexander O'Riordan - The Southern African Customs Union (SACU) is most easily identifiable in Botswana's, Lesotho's, Namibia's and Swaziland's (BLNS) use of the South African Rand as the basis for their own currencies, albeit through printing their own versions of the rand. The monetary union is now over a century old and the longest standing currency union in the world. By a quirk of apartheid history, the customs union also makes South Africa probably the most generous donor in the...
Alexander O'Riordan - Last week's State of the Nation Address and the subsequent fallout is being voraciously dissected in the press. Most of the analysis, however, is on what the media presumes are unintended consequences of President Jacob Zuma's poor planning. But, what if none of what happened these past few days was unintended? What if everything that transpired down to the reaction of the opposition parties was meticulously planned and delivered exactly as our President expected. I, for...