Alexander O'Riordan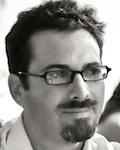 Alexander O'Riordan has worked on aid and development effectiveness for the EU, UN and various governments in over twenty countries. He has recently moved to Cape Town to complete his doctoral studies on the political economy of donor allocations of funding.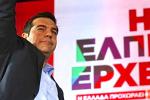 Alexander O'Riordan - This week Greece elected into power the left-wing political party, Syriza, headed by Alexis Tsipras, who led the party to victory on an anti-austerity ticket, thus rattling financial markets by raising the spectre of a Greek exit from the Eurozone and snubbing the European Union (EU), European Central Bank (ECB) and International Monetary Fund troika of lenders to Greece. As it turns out, I happen to be in Brussels this week, the city where the EU has its headquarters. The word on the...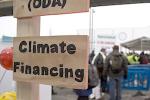 Alexander O'Riordan - Green energy could be something of a magic bullet for social and economic justice because it will inevitably erode elites' grubby hold on energy resources such as coal, oil and gas in much of Africa. Small scale and affordable green energy solutions democratise access to energy because instead of having to broker a deal with an often vested elite, families and small businesses can buy and install their own 'off the shelf' solutions without permission needed from anyone....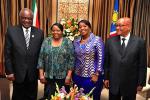 Alexander O'Riordan - From the outside Namibia looks just like South Africa with vast and growing income inequalities, high unemployment and a national politics dominated by their liberation struggle as well as a colonial and pre-independence history, as if not more brutal than South Africa's. Political appointments dominate the executive with payoffs to former exiles and veterans an open secret and rumours of unchecked corruption part of everyday conversation. Unlike in South Africa, however, the ruling...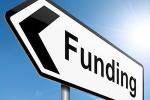 Alexander O'Riordan - A cursory scan of the NGO job boards confirms the widely held assumption that South Africa's civil society organizations are struggling to get funding. Organisations appear to be in crisis, jobs are hard to get, salaries are markedly below market norms and rumours abound that established NGOs are on the verge of bankruptcy. Last month, for example, the press reported that the Treatment Action Campaign publically protested rumours it was on the verge of bankruptcy; many others are...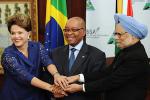 Alexander O'Riordan - In 1995 the World Bank took the rare step of commissioning a documentary on its negotiations of a structural adjustment programme in Uganda. The documentary crew followed negotiations for six months in Uganda and at the Bank headquarters in Washington D.C., having access to meetings at the highest level such as between the presidents of Uganda and the World Bank. The documentary demonstrates that that there is never really any doubt about whether the World Bank will provide funding to Uganda...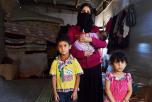 Alexander O'Riordan - While the world shudders at the horrific and systematic brutality of the Islamic State, formerly known as the Islamic State of Iraq and Syria (ISIS), it pays scant attention to the fuel that powers organisations such as militant jihadist groups. Meanwhile there is an escalating refugee crisis developing in Syria, as ordinary people flee the jihadism of the Islamic State. Somewhat bizarrely, this enormous human rights crisis is growing alongside a decrease in donor assistance. While...