February 2012
Visit the archives.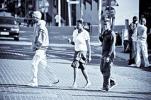 In this fascinating Al Jazeera documentary, filmmaker, Clifford Bestall, takes a personal journey to the heart of one of South Africa's most dangerous neighbourhoods, Hillbrow, where he once grew up. Through the stories of some of its latter day inhabitants, including an old white lady that never left, he reveals a rich seam of today's urban South African experience. The majority of Hillbrow's residents today are not South African and hail from the wider African continent.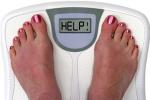 Alex Doherty, Sharon Haywood, Susie Orbach - Psychotherapist Susie Orbach and writer and editor Sharon Haywood are two of the main organisers of the Anybody initiative. They spoke to New Left Project's Alex Doherty. Commercial slimming clubs such as Weight Watchers and Slimming World argue that they are helping women (and some men) to deal with genuine weight problems. What do you make of that claim? Unfortunately, weight-loss clubs such as Weight Watchers and Slimming World are part of the problem in that dieting only...
Anna Majavu - The Democratic Alliance (DA) has been campaigning furiously for the past two months against the assertion that Cape Town is racist, after this was again thrust into the public spotlight at the beginning of the year by acclaimed singer Simphiwe Dana's tweet that "no matter how famous/ rich you are, you're still a 2nd class citizen if you're Black in Cape Town". After Dana asked DA leader Helen Zille for proof of the change she often trumpets, Zille responded,...

Professor Kwame Anthony Appiah is a philosopher advocating a school of thought called 'cosmopolitanism'. He describes cosmopolitanism as a very old tradition because the word "cosmopolitan" comes from the Greek phrase from the 4th century BC, 'kosmopolites', which means "citizen of the world". It is a tradition of thought, which tries to develop a metaphor for the idea that we are all citizens of the world, he explains. Cosmopolitans welcome diversity of culture,...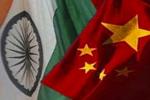 Richard Pithouse - There's a new buoyancy in certain circles following Jacob Zuma's announcement of an impressive programme of infrastructural development. In a country that has seemed to be drifting rather aimlessly in the icy waters of the global economy, it's no surprise that a more decisive posture from the President, backed up with lots of concrete plans, is animating renewed optimism. And in a moment in which the wheel of history is steadily bringing down the influence of the old imperial powers as it...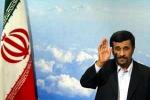 In Washington when it comes to foreign policy issues, of course, Syria is being talked about. But the bigger picture is Iran. In fact most people think the Unites States is interested in Syria because of Iran. Colonel Lawrence Wilkerson, former chief of staff to Colin Powell was on Capitol Hill talking to senators and congressman about what's happening in Iran vis-a-vis the United States and Israel. He says there are three aspects of the mood in Washington that are disconcerting. One of...