February 2012
Visit the archives.
David Morris - The word anarchism has been so stripped of substance that it has come to be equated with chaos and nihilism. That's not what it means. On February 8, 1921 twenty thousand people, braving temperatures so low that musical instruments froze, marched in a funeral procession in the town of Dimitrov, a suburb of Moscow. They came to pay their respects to a man, Petr Kropotkin, and his philosophy, anarchism. Some 90 years later few know of Kropotkin. And the word anarchism has been so stripped...

Companies producing Apple products in China are breaking laws left, right and centre, says William K. Black, Assoc. Prof. Economics and Law, University of Missouri, Kansas City - and consumers of Apple products have to demand an end to cheaters prospering, while honest companies are driven out of business. Workers that produce Apple products in China are underpaid, overworked and subjected to a wide range of labour violations, such as, coerced abortions amongst female employees.
Jane Duncan - Public demonstrations have been central to South Africa's democratic life for decades. Yet recent events suggest a narrowing of the substance of the right to assemble, demonstrate and picket, and a de-legitimisation of street politics. In this regard, the City of Cape Town's near hysterical overreaction to attempts to occupy Rondebosch Common is cause for concern. Last week's Constitutional Court case about whether the South African Transport and Allied...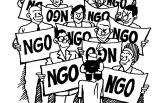 Richard Pithouse - Jacob Zuma has often been presented as an avuncular man who needs to stop dithering and get on with the business of governing. But the trajectory of the ANC under Zuma is actually very clear. From the fascination with the authoritarian capitalism of China to the return to brutal methods of policing, the nature of the attacks on the media, the judiciary and civil society, the escalation of the powers and role of the intelligence agencies and the increasingly brazen repression of grassroots...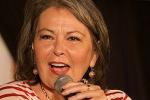 Pat LaMarche - Comedic innovator, proud grandma and self-proclaimed domestic goddess Roseanne Barr has announced her candidacy for President of the United States as well as for Prime Minister of Israel. Although some have argued that the former is so dictated to by the latter that holding both offices is unnecessarily redundant. In less than 48 hours since Barr submitted her paperwork to the Green Party, a quick web search has yielded more than seven hundred links featuring news stories or commentary....

Michael Ratner and Michael Steven Smith are the co-authors of a new book about the U.S. role in the killing of Cuban revolutionary, Ernesto "Che" Guevara. Born in Argentina in 1928, Che rose to international prominence as one of the key leaders of the 1959 Cuban Revolution that overthrew US-backed dictator Fulgencio Batista. After a period in the new Cuban government leadership, Che aimed to spark revolutionary activity internationally. On October 8, 1967, he was captured by...