February 2012
Visit the archives.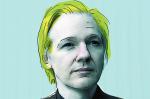 Julianne Escobedo Shepherd - The weird tale of Julian Assange just got weirder: the WikiLeaks founder appears in cartoon form on the 500th episode of "The Simpsons". According to reports, Assange recorded his voiceovers from "a secret location" over the summer, although since he is currently on house arrest in a British mansion, it's not hard to imagine that said location was the horse stable (or the panic room). The Simpsons has been running since 1989, the longest-airing scripted...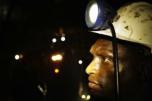 Saliem Fakir - One of the strangest twists to the "nationalisation debate" is that everybody outside of the ANC opposed to the nationalisation of mineral wealth has somehow managed to see the now widely publicised ANC report emanating from a commissioned study on mining and nationalisation, except key members of the party and its alliance partners. NUMSA was furious that they could not get access to the document and were told to wait. Meanwhile, some in the media have been pouring over its...
Noam Chomsky - Part One Significant anniversaries are solemnly commemorated -- Japan's attack on the U.S. naval base at Pearl Harbor, for example. Others are ignored, and we can often learn valuable lessons from them about what is likely to lie ahead. Right now, in fact. At the moment, we are failing to commemorate the 50th anniversary of President John F. Kennedy's decision to launch the most destructive and murderous act of aggression of the post-World War II period: the...

Athens now looks like a devastated war zone, says, Maria Margaronis, London correspondent for The Nation magazine, after massive demonstrations against a new austerity package that was approved on Sunday in exchange for a European Union-International Monetary Fund bailout. Under the austerity deal, Greece will fire 15,000 public sector workers this year and 150,000 by 2015. The minimum wage will be reduced by 22 percent and pension plans will be be cut. As lawmakers voted, 100,000...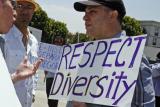 Dozens of musicians demonstrated outside the Grammy Awards on Sunday protesting the Recording Academy's decision to eliminate dozens of ethnic music award categories, including Hawaiian, Haitian, Cajun, Latin jazz, contemporary blues and regional Mexican. Some protesters see racial bias in the revisions, others see them as harmful to low-budget indie labels. Under the Grammy's restructured categories, Whitney Houston would not have won four out of her six Grammys. They were...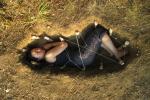 Glenn Ashton - The burden of an increasing global population forces us to reconsider how we deal with our dead. Our present system of burials and cremations is not only wasteful, it is unsustainable. Most of us now live in cities where space is at a premium. Using our limited land to house the dead is an anachronism. Incinerating dead bodies demands huge amounts of energy and releases serious pollutants. Therefore, we not only need to tread more carefully on the earth when we are alive but we also need...