Keyword: democracy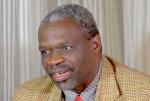 In mid-April, member of the executive committee of shack dwellers' movement Abahlali baseMjondolo, Thembani Jerome Ngongoma, spoke at a SACSIS event about poor peoples' struggles to access land for housing in urban South Africa. In recent days, Abahlali have controversially endorsed the Democratic Alliance (DA) in the 2014 General Election. Many individuals and organisations of the left are shocked and dismayed by the decision, as the DA is traditionally associated with maintaining...
John Feffer - The people have spoken. They have elected a government. No, wait, I hear the angry shouts of a demonstration in the streets. "We are the people," they are crying. The crowd is getting larger and larger. They are pressing against the gates of parliament and the presidential palace. And now the government has fallen. The people have spoken. I don't blame you for being just a little confused about the different claimants to the mantle of "the people" in the...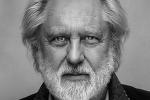 According to David Puttnam, "Those in the media set the tone and the context for much of our democratic discourse. Democracy, in order to work, requires that reasonable men and women take the time to understand and debate difficult, sometimes complex issues and they do so in an atmosphere which strives for the type of understanding that leads to, if not agreement, than at least a productive and workable compromise. Politics is about choices and within those choices politics is about...

It's a standard assumption in the West: As a society progresses, it eventually becomes a capitalist, multi-party democracy. Right? Eric X. Li, a Chinese investor and political scientist, begs to differ. In this provocative, boundary-pushing talk, he asks his audience to consider that there's more than one way to run a successful modern nation. In this TED Talk, Li argues that the universality claim of Western democratic systems is going to be "morally challenged" by China. In...
Richard Pithouse - What stank in the past is the present's perfume -Lesego Rampolokeng, The Bavino Sermons, 1999 Many societies before us have travelled the well worn path that winds down the slope, gentle at first but then precipitous, that runs from the bliss of a new dawn and into the stench of a rotting dream. And many societies have discovered that neither shared participation in the great drama of a national struggle nor a founding leader that, like Kwame Nkrumah, Jawaharlal Nehru or Jomo Kenyatta,...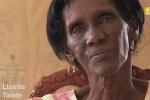 John Pilger - Lisette Talate died the other day. I remember a wiry, fiercely intelligent woman who masked her grief with a determination that was a presence. She was the embodiment of people's resistance to the war on democracy. I first glimpsed her in a 1950s Colonial Office film about the Chagos islanders, a tiny creole nation located midway between Africa and Asia in the Indian Ocean. The camera panned across thriving villages, a church, a school, a hospital, set in a phenomenon of natural beauty and...