Keyword: democracy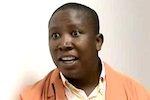 Dale T. McKinley - If there is anything that South Africans should have been reminded of over the past few weeks it is that what happens and is said in the present is inextricably linked to the past. In general terms history is, and will always be, a terrain of interpretative contestation. However, in the more specific context of a country with a liberation history infused with serious ideological, organisational, social and economic polarities, contemporary understandings and presentations of that history,...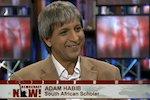 Democracy Now - President Jacob Zuma is calling for calm following the murder of white supremacist leader, Eugène Terre'Blanche. Terre'Blanche was a longtime supporter of the apartheid government and an advocate for the creation of an all-white republic within South Africa. Amy Goodman of Democracy Now speaks with Adam Habib. Habib, currently visiting the United States of America, is professor of political science and deputy vice chancellor of the University of Johannesburg. He was...
Richard Pithouse - Book: The Value of Nothing Author: Raj Patel Publisher: Picador USA Published: January, 2010 ISBN: 978-0-312-42924-9 Raj Patel is a writer whose activism has got him into all sorts of trouble. He's been tear-gassed on four continents, thrown out of Zimbabwe by Zanu-PF and stood his ground in the face of an impressively wide selection of the range of competing authoritarianisms that have done their best to beat, ban, slander, counsel and discipline democracy into submission in...
Saliem Fakir - The expression, as phrased here, is an attempt to demonstrate the hollowness of human rights and a rights based constitution if all they are can be reduced to normative ideals written on fine paper with no material effect on those that matter. Or as the philosopher Jeremy Bentham once mockingly called it, a mere exercise in "bawling upon paper." To phrase it differently: What is the point of political justice when there is no economic justice? Is it good enough to say...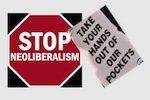 Leonard Gentle - The ongoing saga around Julius Malema and his millions achieved through state tenders has rightfully generated public disgust. Bobby Godsell, ex-Anglo American and now Business Unity South Africa, has gone on to refer to these "tenderpreneurs" as "economic terrorists." Zwelinzima Vavi has called for a "lifestyle audit" of public officials -- clearly a device to "name and shame" the new wabenzi and through this, embarrass them into being more...
Saliem Fakir - A few weeks ago a Sunday Times exposé on highly regarded and respected former CEO of Vodacom, Alan Knott-Craig Sr. raised some interesting questions about the relationship between economics and morality. Knott-Craig Sr. was alleged to have been involved in nepotism, corporate malpractice and violations of corporate governance, according to a confidential KPMG audit report. He was accused of lavishing favours worth millions of Rand on his son and other family members. The allegations...