Keyword: democracy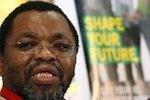 Richard Pithouse - Gwede Mantashe, the Secretary General of the African National Congress and Chairperson of the South African Communist Party, is not a democrat. He's hardly the only influential public figure in South Africa who is not a democrat. Julius Malema, with his hysterical attempts to symbolically annihilate the humanity of his opponents, is certainly not a democrat. And Helen Zille's attempt to justify her illegal, violent and, in strict legal terms, criminal evictions in Hout Bay by...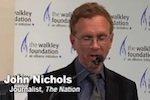 John Nichols political journalist for "The Nation Magazine" and author of the book, "The Death and Life of American Journalism," says, as a country, America is very good at exporting its pathologies. As a result, the culling of journalists is playing out in every country in the world and having a negative impact on the quality and quantity of traditional journalism. This is a worrying development because journalism is intricately linked to democracy. There is nowhere in...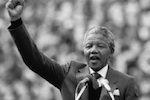 Richard Pithouse - Democracy is...the action that constantly wrests the monopoly of public life from oligarchic government. - Jacques Rancière, Hatred of Democracy, 2006. Now that the African National Congress has issued a clear declaration of its intent to roll back media freedom in the name of the people, civil society is scurrying around like a disturbed ant's nest. But as it rallies to the blogs, op-ed pages and debates in the higher reaches of the public sphere to defend its freedoms, we...
Richard Pithouse - Jacob Zuma has assured us that the "ANC will never do anything that undermines the spirit of the Constitution of the Republic and which erodes the dignity and rights of other people, regardless of their standing in society. " This assurance rings more than a little hollow given that the media is already under serious threat, poor people's movement are already facing serious repression, the police are already killing more people than they have at any time since the late...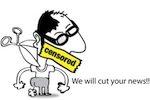 Richard Pithouse - The African National Congress, perhaps buoyed by a renewed sense of public confidence in the wake of the World Cup, is, again, moving against one of our fundamental democratic freedoms. Amidst a new flurry of indignation, paranoid and hysterical in equal measure, various representatives of the ANC have made it quite clear that they consider some of the criticisms of the party and its leaders that have appeared in the media to be unacceptable. This is not the first outbreak of this sort of...
Imraan Buccus - Recently we heard the shocking news about a community in the North West that went about burning schools because they were unhappy with a gravel road that was meant to be tarred. To make matters worse school children were prevented from going to school, in an attempt at getting the local authority to act. Now, sixteen years into democracy, this is very difficult to understand. Why would a community behave this way? Should government respond by saying that those schools will not be...