Keyword: democracy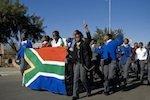 Liepollo Pheko - Reflecting on June 16th in the midst of the flag waving, lung busting, slightly mind-numbing festival that is the world Cup has become almost incidental. In years to come one wonders whether June 16th will be remembered more as the day that South Africa's self respect on the soccer pitch was severely dented or as the day which commemorates our young martyrs in the struggle for freedom. In fact, the state of our attention span is indicative of how we have reconstructed our collective...
Dale T. McKinley - Back in the bad old days of apartheid, things seemed to be a lot clearer when it came to God and politics. Leaving aside the confirmed agnostics, atheists and confused fence sitters, you were either in the Nat camp and embraced the God of 'Christian nationalism', racist and class privilege or you were in the liberation movement camp and embraced the God of social justice, racial equality and the oppressed poor. A couple of decades on though, and the politics in the God equation has...
Saliem Fakir - An impoverished conception of democracy has prevailed in our country. One, which Amartya Sen lucidly describes in his book, The Idea of Justice, as taking a narrow view of democracy by "focusing particularly on the procedure of balloting and elections" and not going beyond this. In this regard, we South Africans have too much faith in our party-based democracy. Unfortunately, our reliance on the party led system of political representation is insufficient for building a strong and...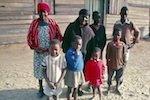 Richard Pithouse - Freedom only for the supporters of the government, only for the members of a party – however numerous they may be – is no freedom at all. - Rosa Luxemburg, Berlin, 1920 As Freedom Day roles around each year it has become something of a cliché for pundits and politicians to observe that while we have political freedom the majority of our people have yet to attain economic freedom. This platitude masks an extraordinarily anaemic view of political freedom. ...
Jane Duncan - ANC Youth League leader Julius Malema is a fool. He represents the dumbing down of South African politics, and the country is ill served by him remaining in a leadership position. His repeated chanting of 'Shoot the Boer' is opportunistic, as it allows him to portray himself as a 'revolutionary bull' - in the words of ZANU PF's Saviour Kasukuwere – to deflect attention away from his shady business and personal affairs. But does this mean that the North...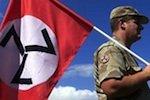 Richard Pithouse - It really is a sorry state of affairs when a country that has produced so many remarkable people and movements is reduced to abandoning its national political stage to the spectacle of the Afrikaner Weerstandsbeweging (AWB) and Julius Malema publicly shitting on our democracy. The AWB are racist and violent thugs drunk on their fragile fantasies of white supremacy. Their brandy and coke fascism was routed by the South African Police in Ventersdorp in 1991, and again by the...